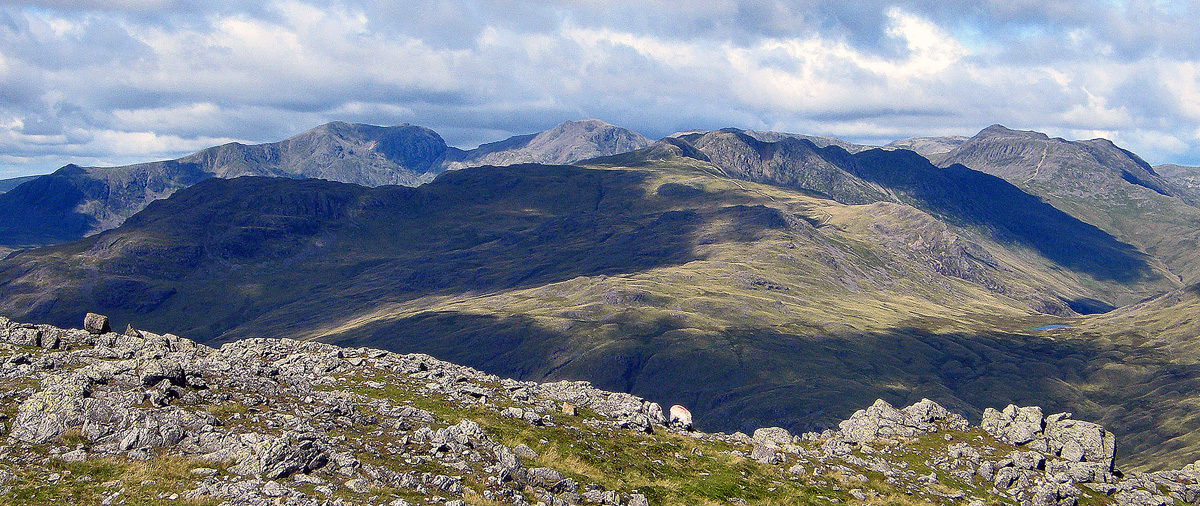 15th August 2012
Well here we are at journeys end. This is the final update to the website unless a miracle cure for Lung Fibrosis is found very quickly. A week after this walk was done I visited my Chest specialist at the Royal Lancaster Infirmary who told me that my condition was worsening and that he wanted to see me at 3 monthly intervals rather than 6 and that the next time I saw him we would have to discuss me having an oxygen supply at home as my breathing worsened. Although not unexpected it was a bit of a shock and finally made up my mind on the website. However as those who have " Liked " the Wainwright Wanderings Facebook Page will know we are still walking although not far and not high and the pictures are being displayed on there. For those with Facebook and not already a fan there is a link highlighted in yellow at the foot of the page. Just click on the link and click the LIKE button.....and now to the walk.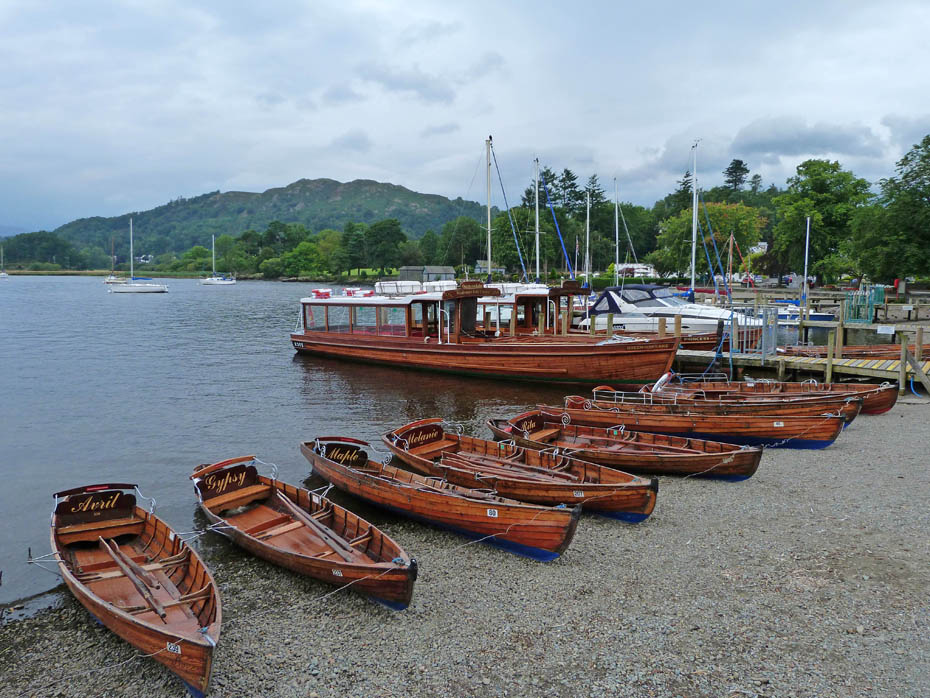 It was a bit of a dull morning as we stopped off at Waterhead for a couple of pictures.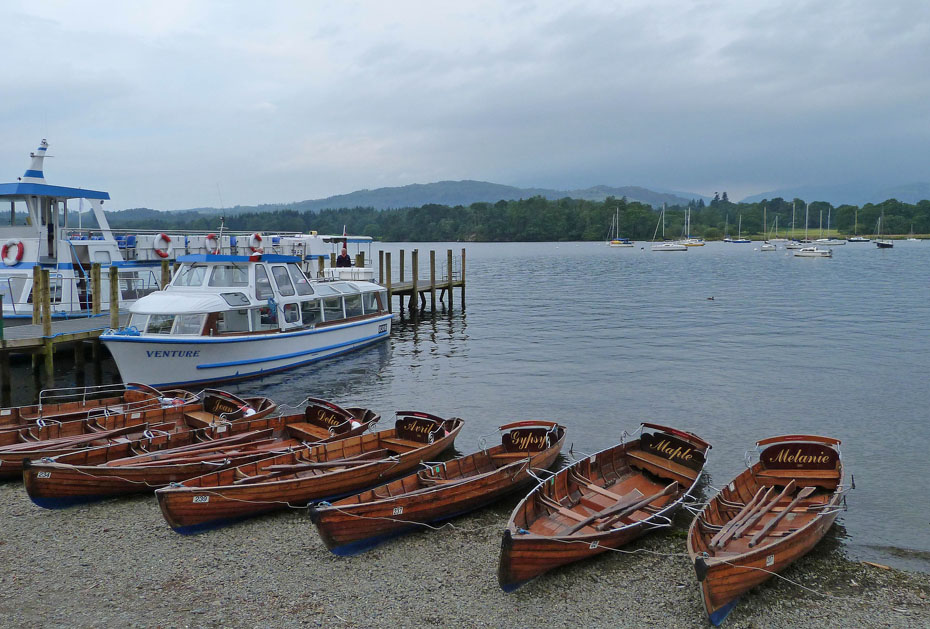 Hopefully it will brighten but if not it doesn't matter, this is a lovely place whatever the weather.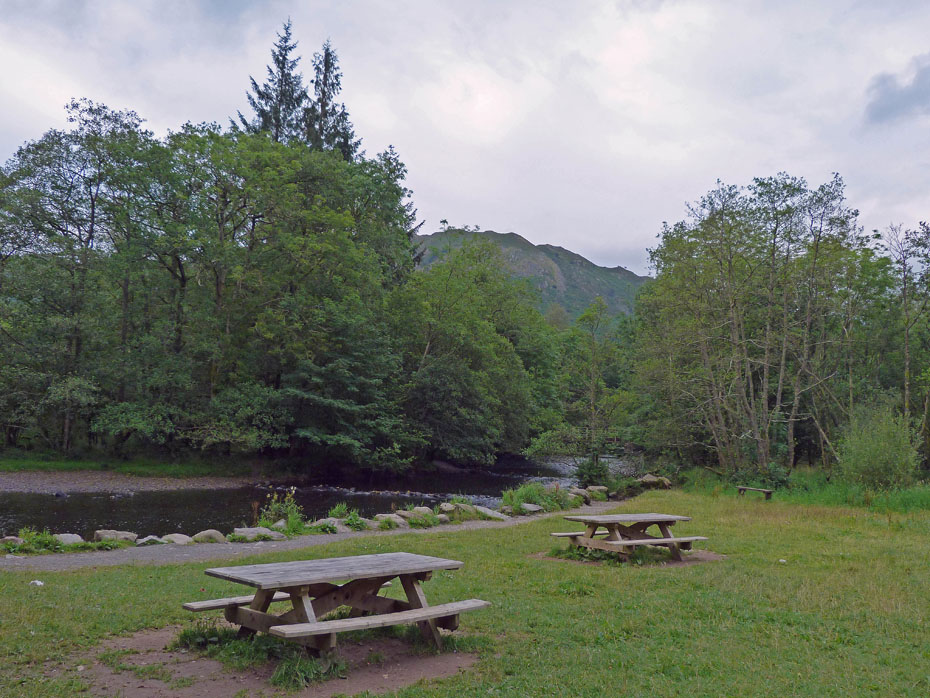 After finding a spot to leave the car near White Moss avoiding the ridiculous parking fees we made our way towards Grasmere.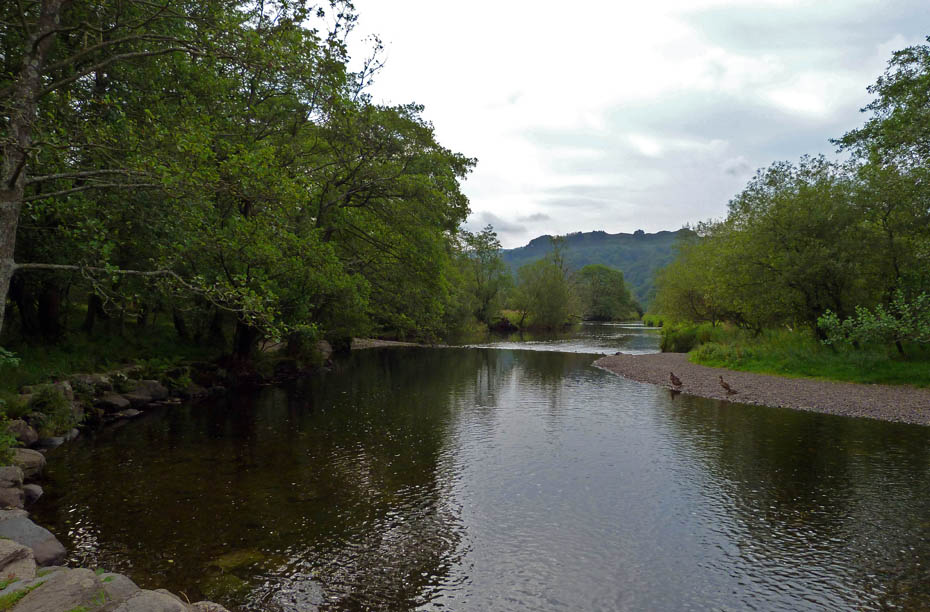 A moment of elation....." did I see an otter? "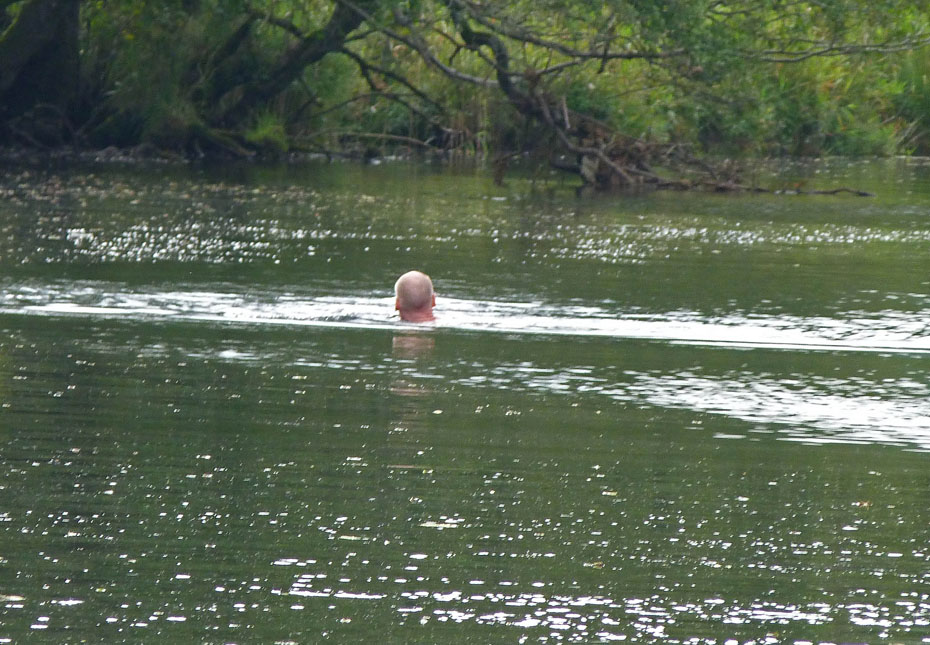 Errrr......don't think so!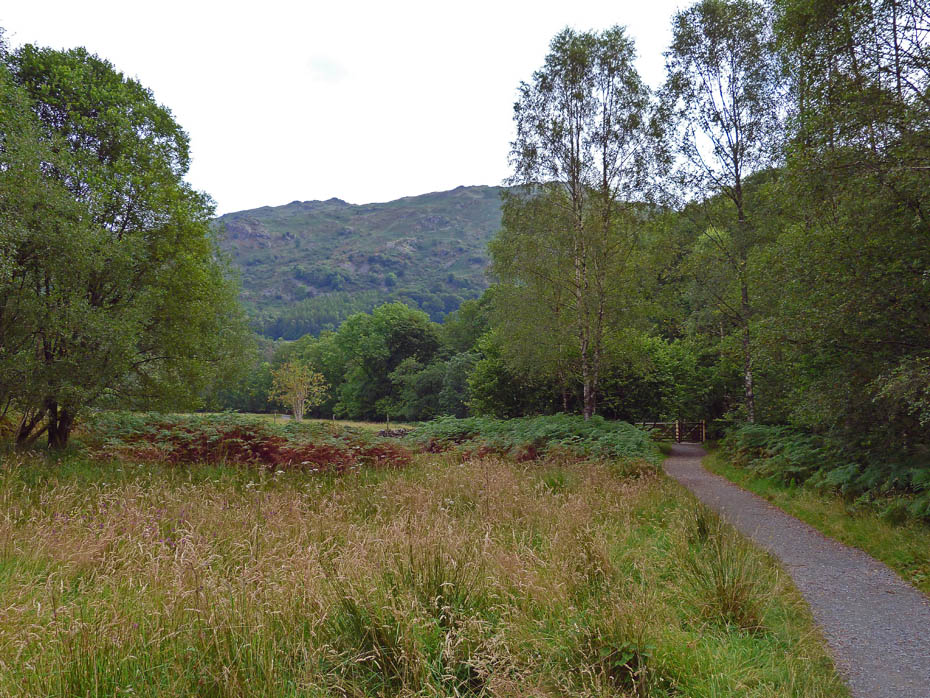 But we did see this chappie a little further along the river.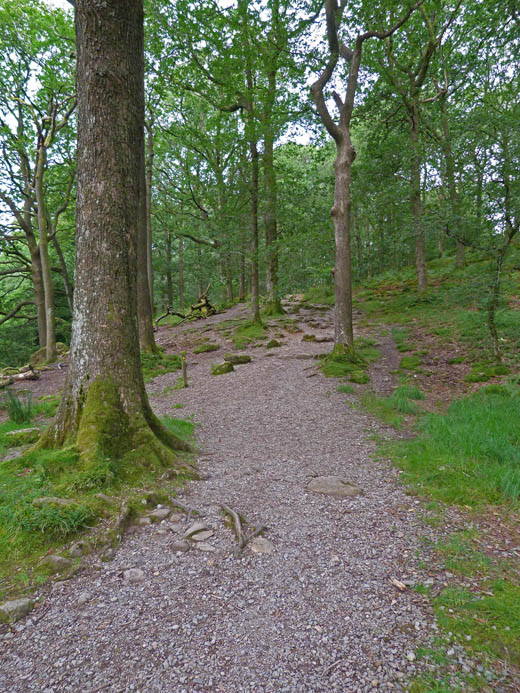 A short walk through the delightful Penny Rock Woods.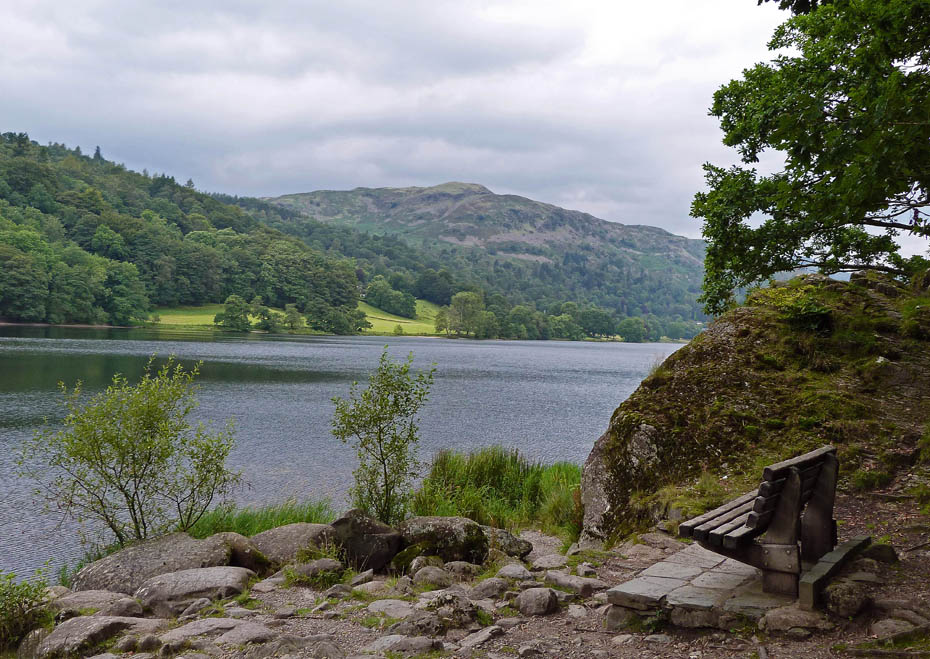 Not the best of mornings but still a lovely spot to linger a few moments.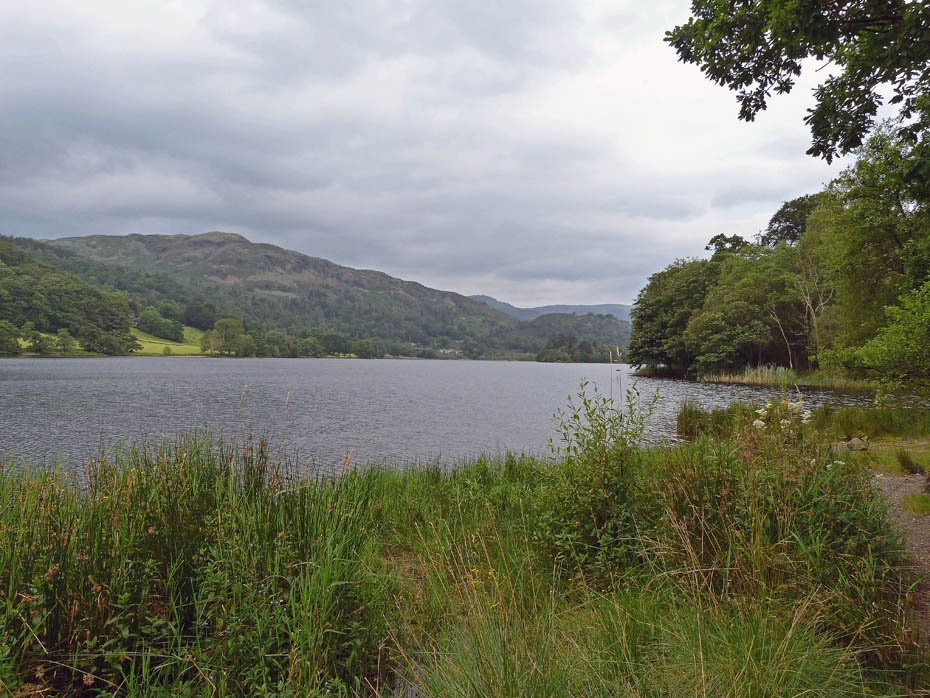 Silver How across Grasmere.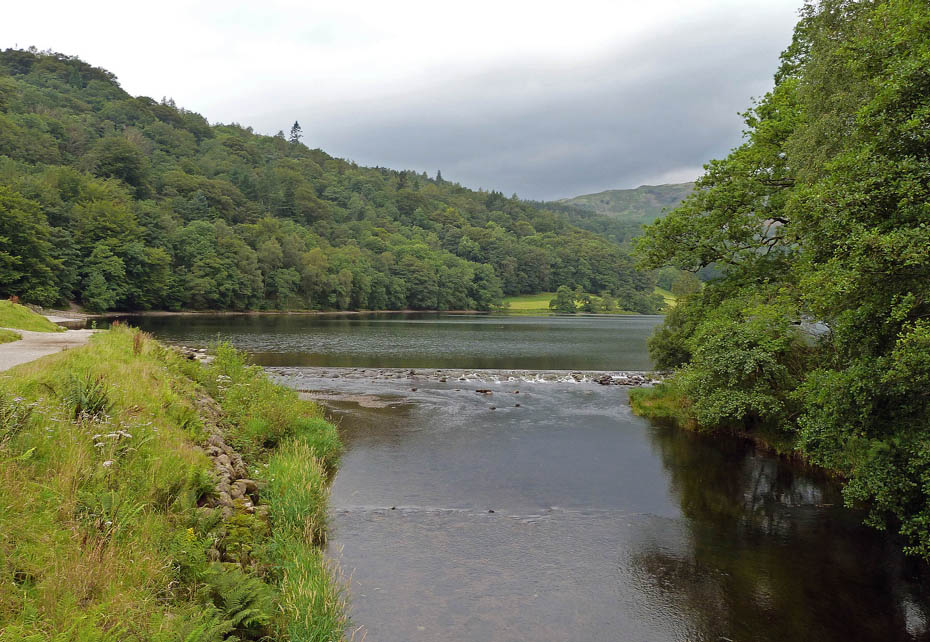 We crossed the footbridge to take the path along the western shore.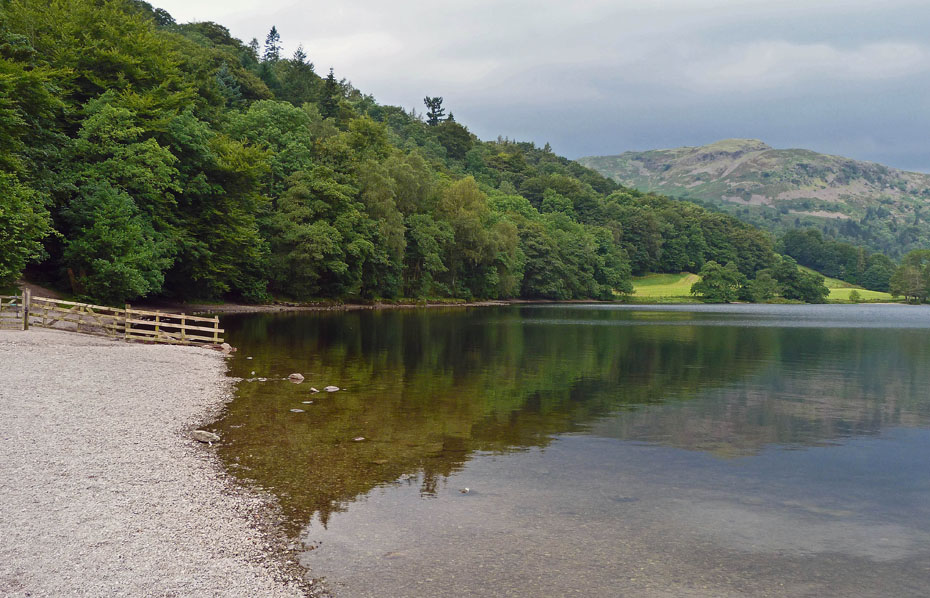 Some poor reflections.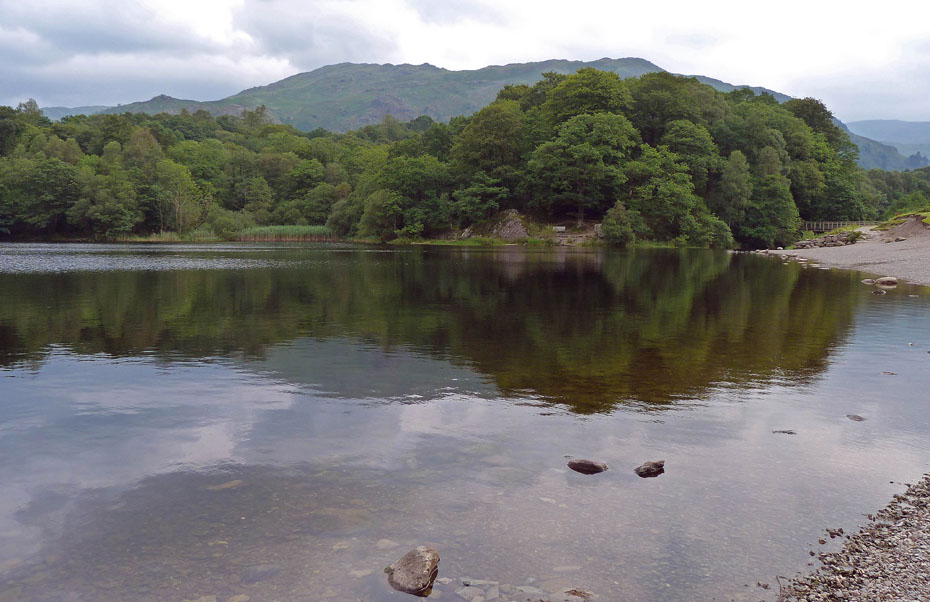 Looking over to Nab Scar.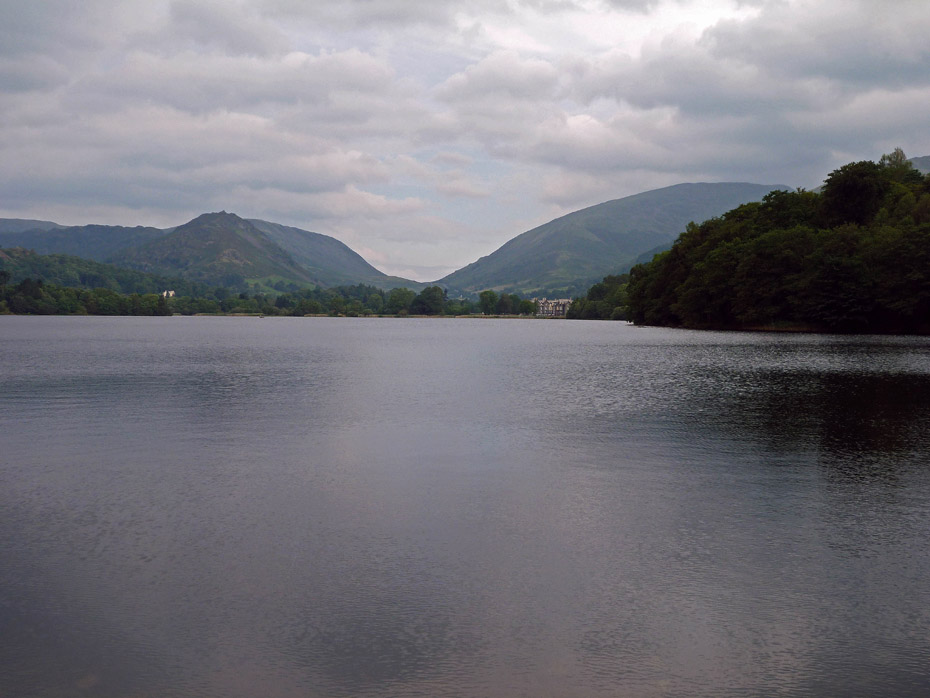 Up the lake to Dunmail.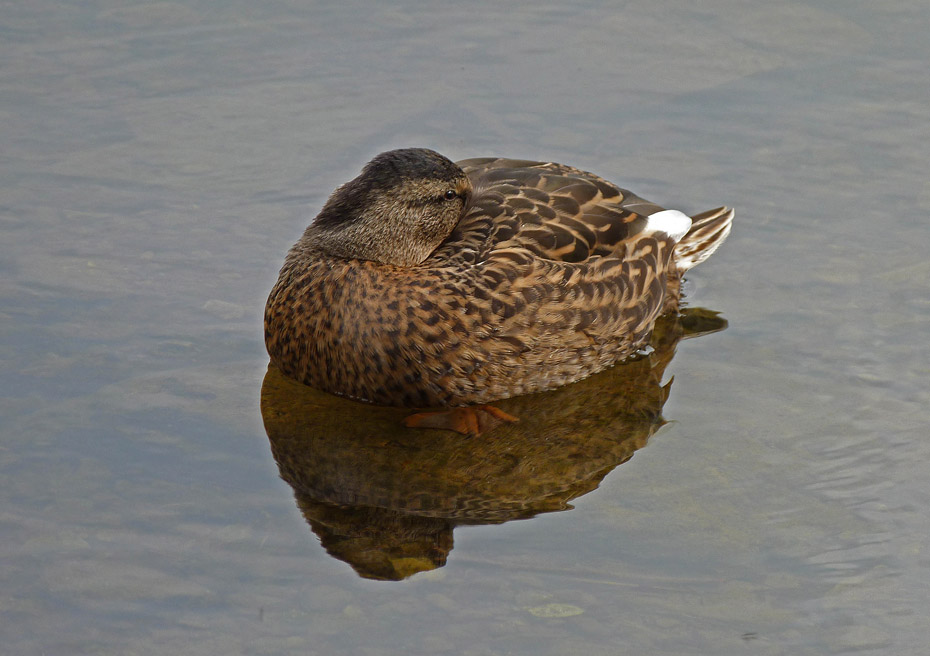 A tired duck.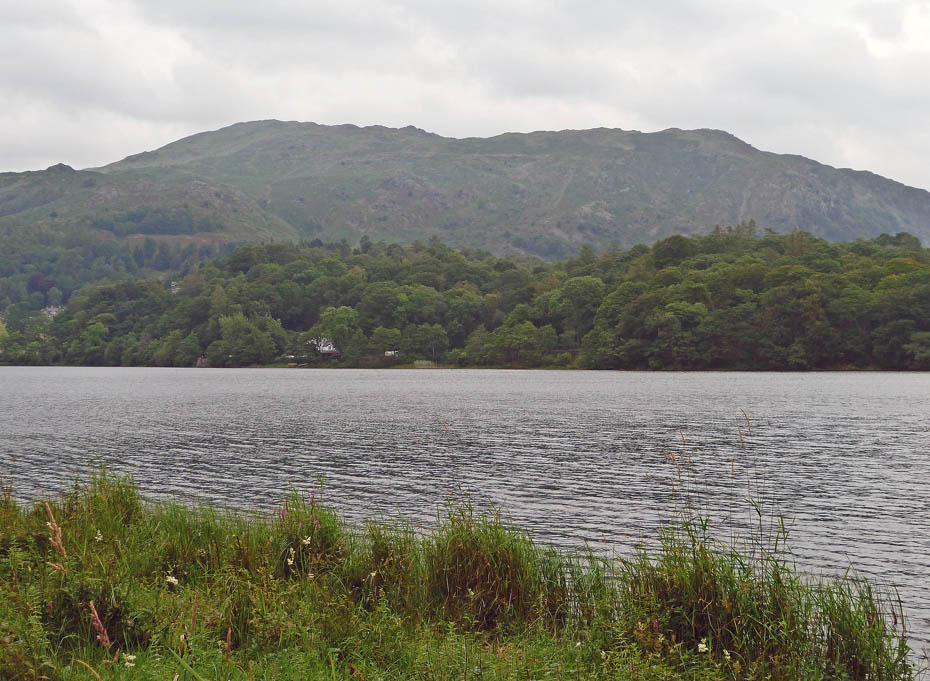 It was never our intention of walking around the lake but we decided to follow the shoreline for a while hoping for an improvement in the weather.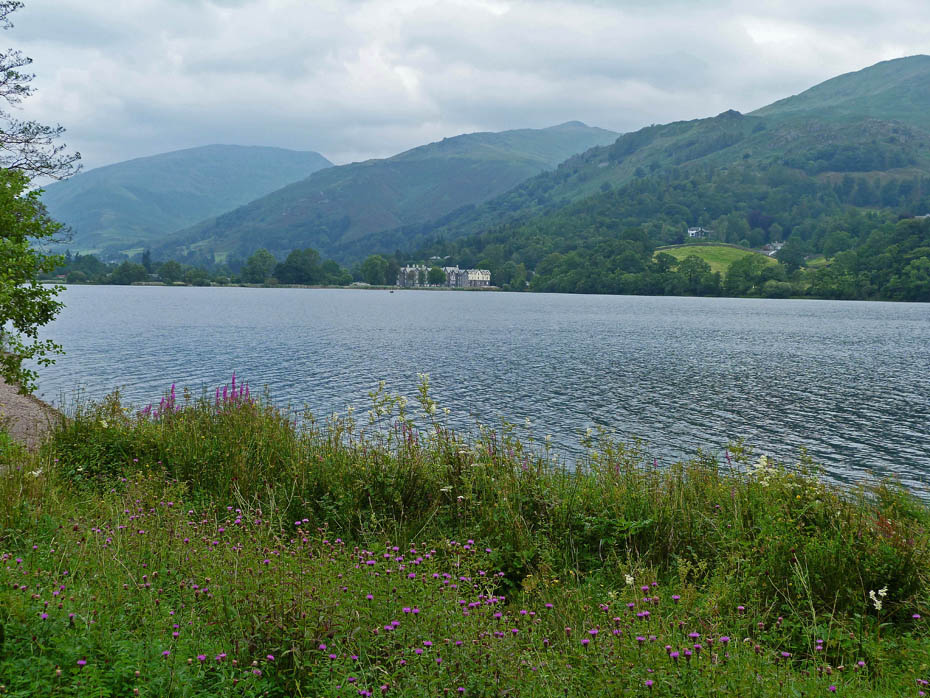 Seat Sandal, Stone Arthur and Great Rigg across the lake.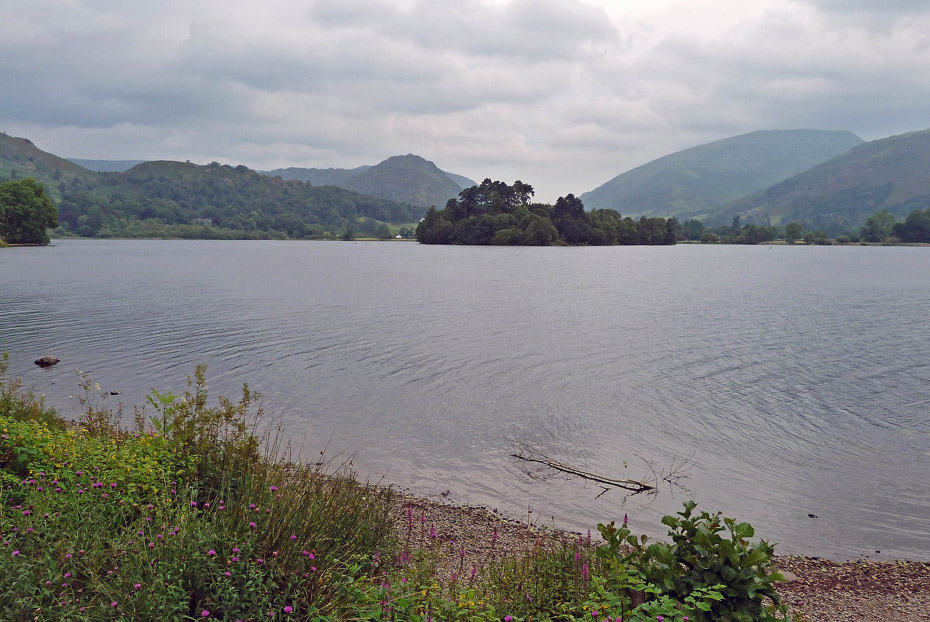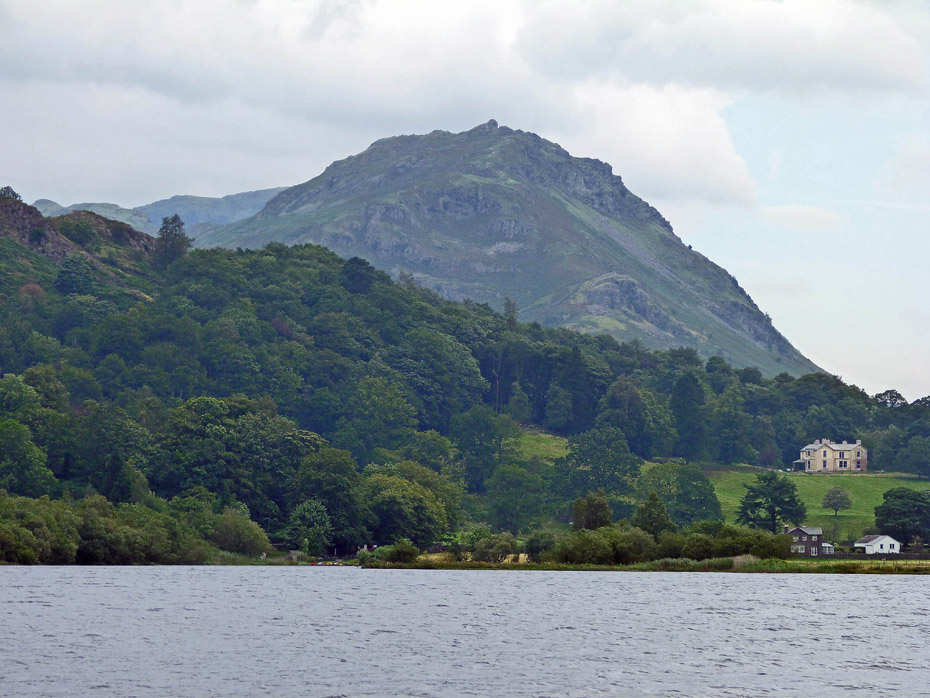 A big close up of Helm Crag.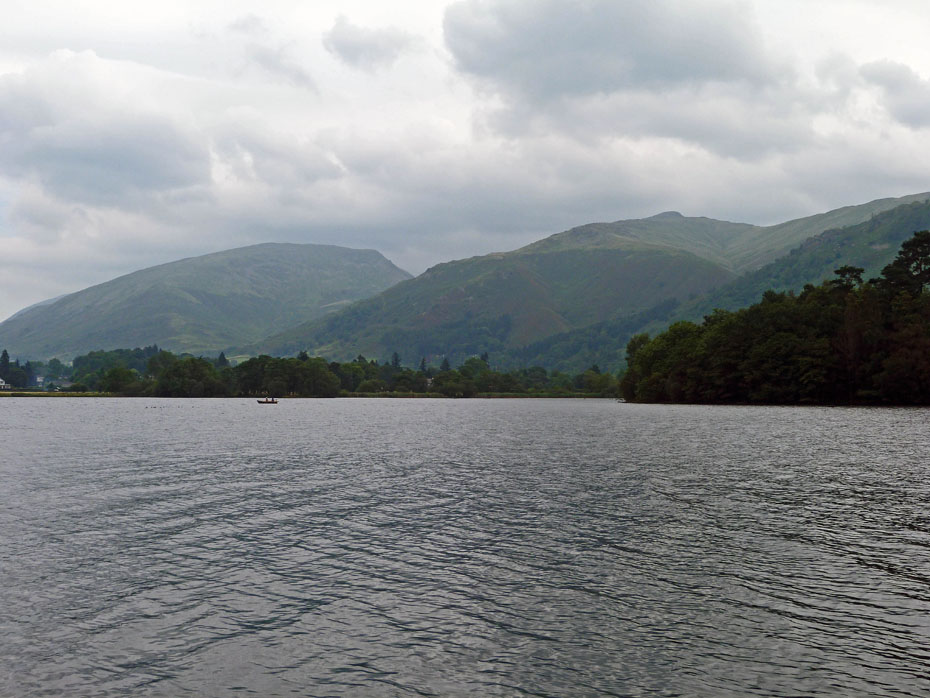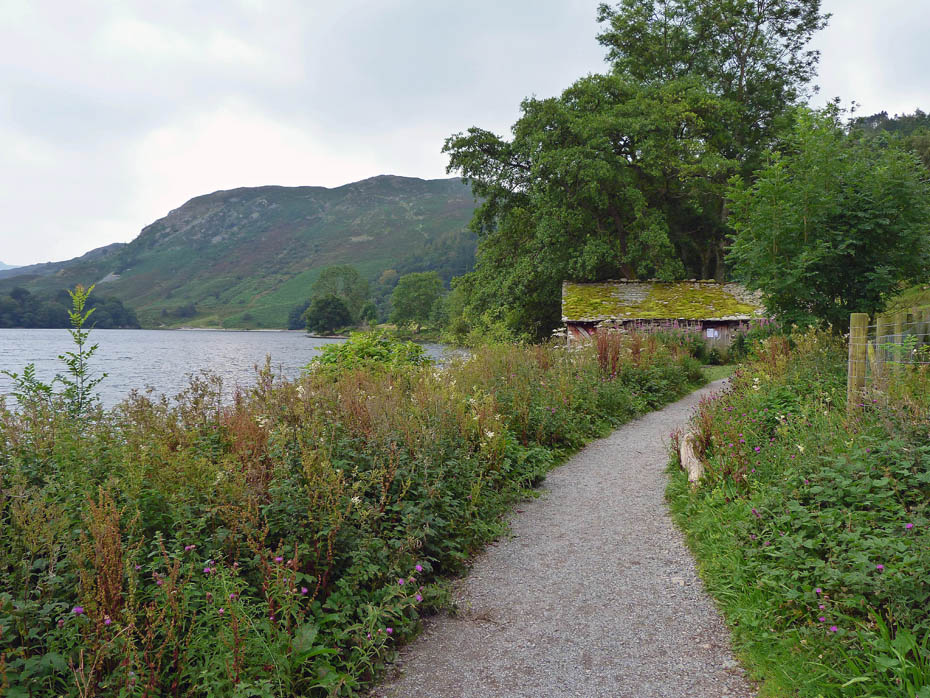 We followed the lakeside path to its end and then turned about.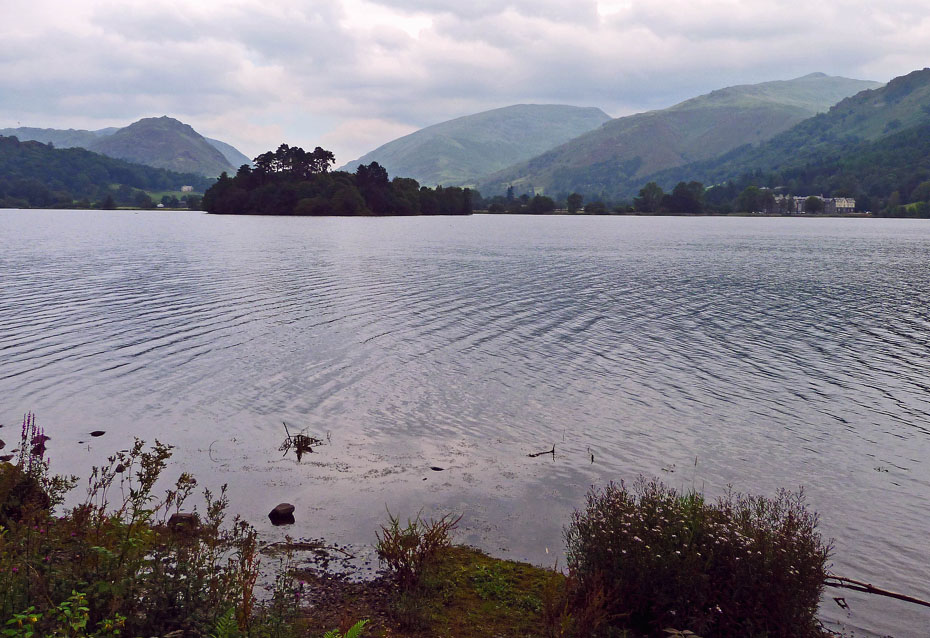 Light on the lake.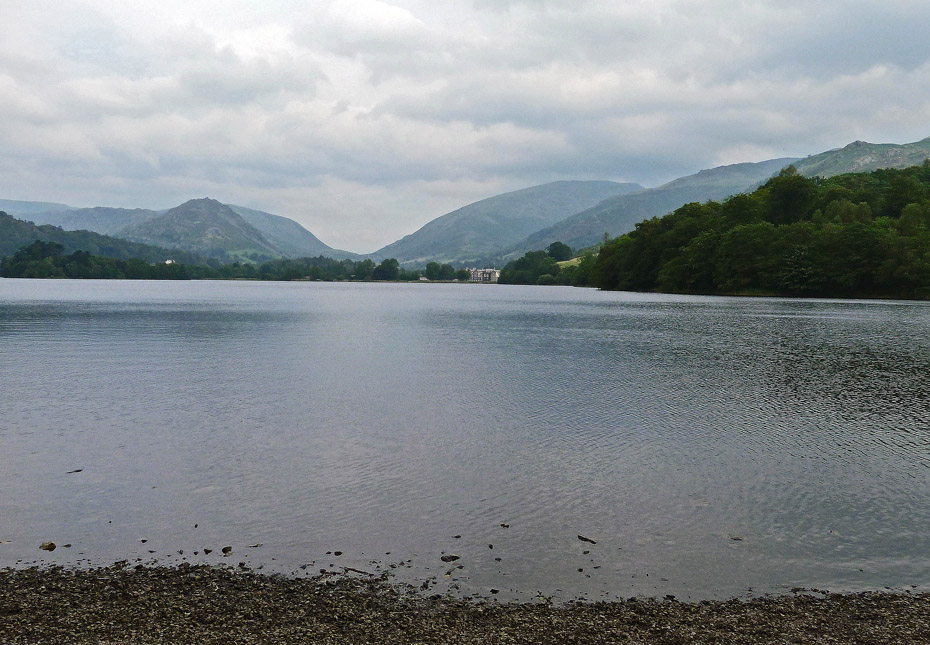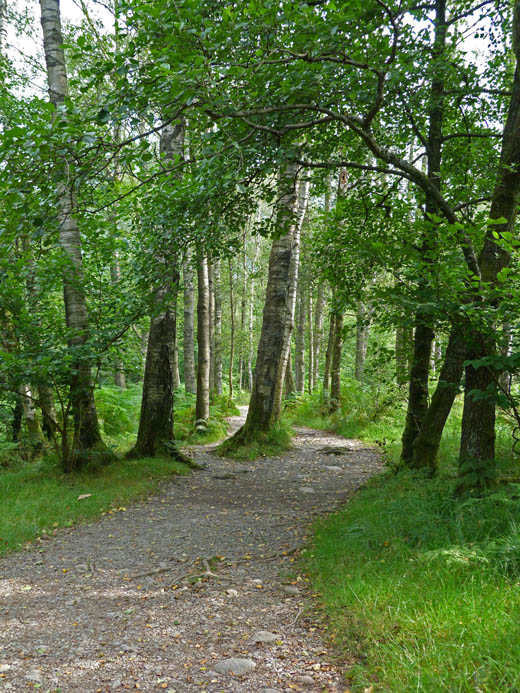 Walking back through White Moss Wood.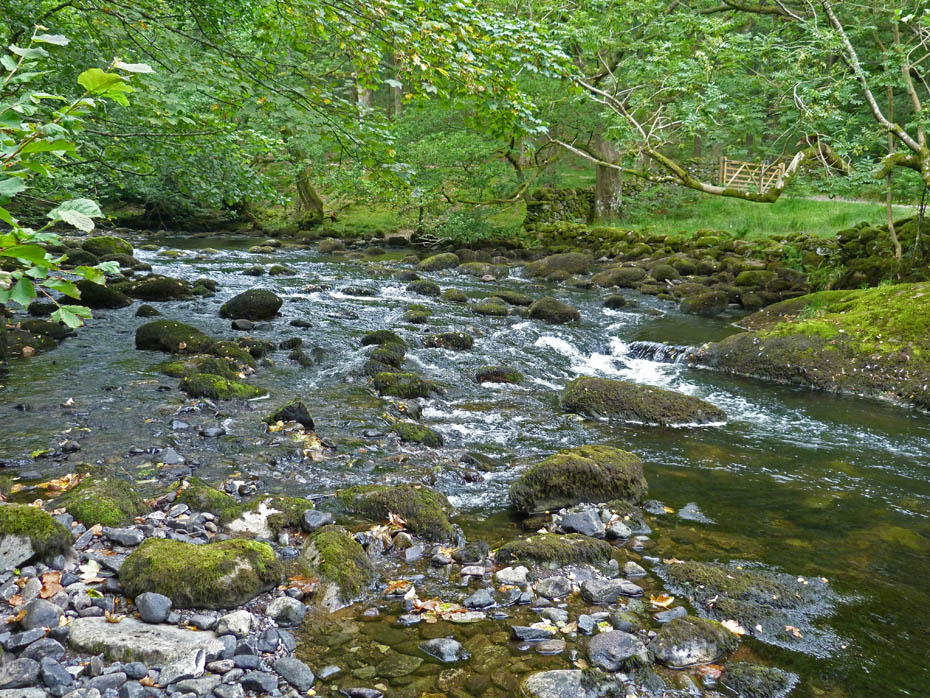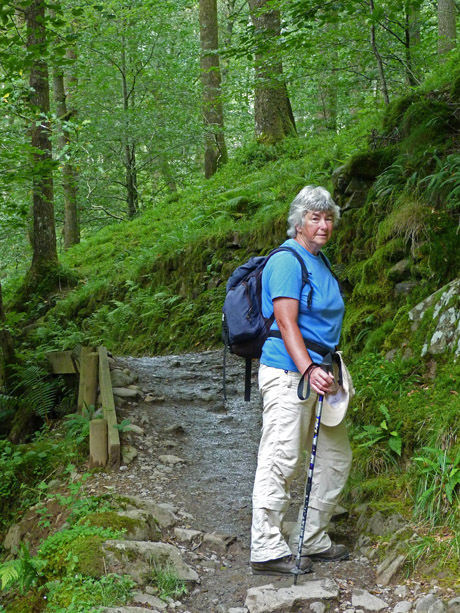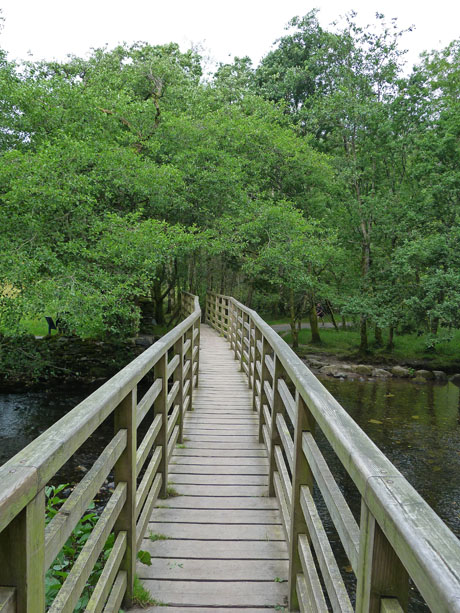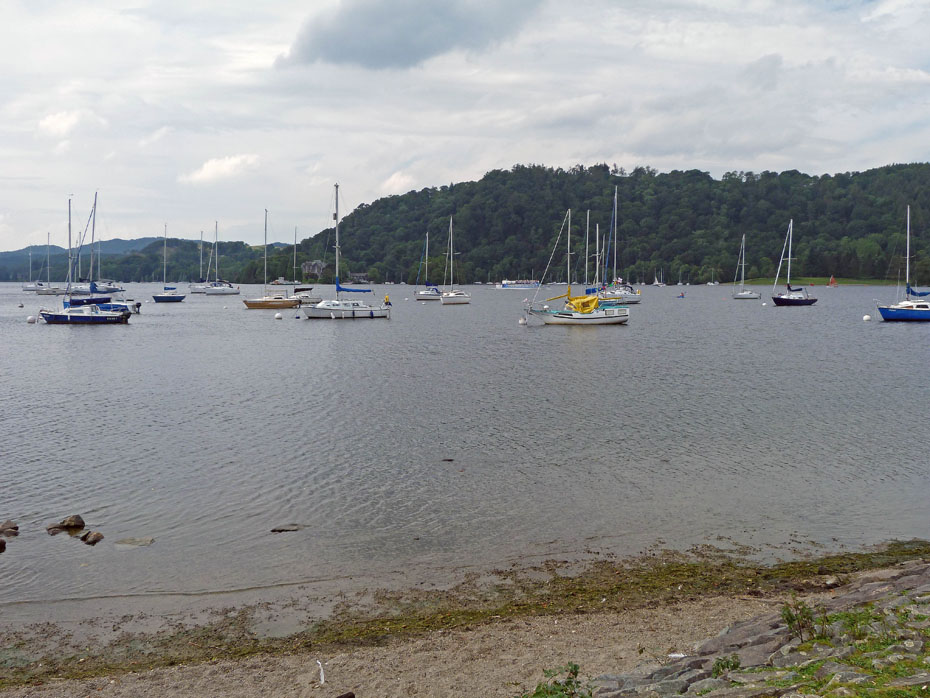 We stopped off at Bowness on our way back for a short walk around Cockshott Point.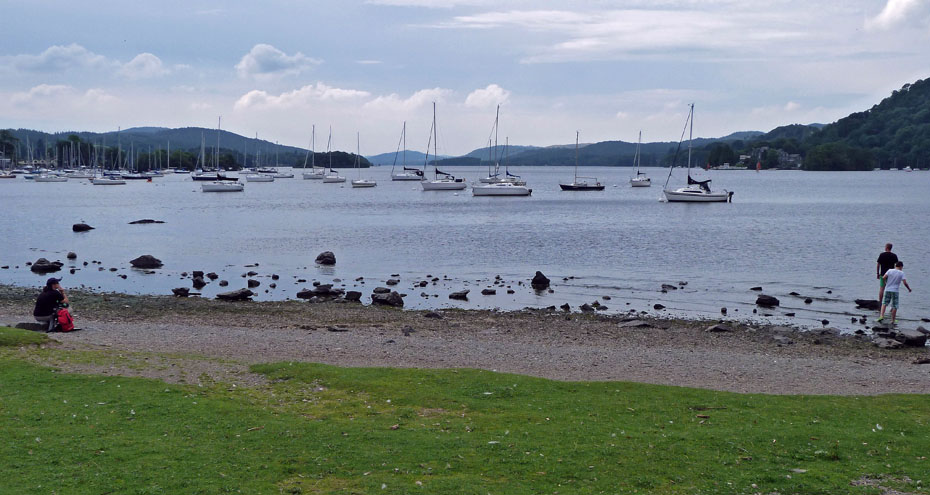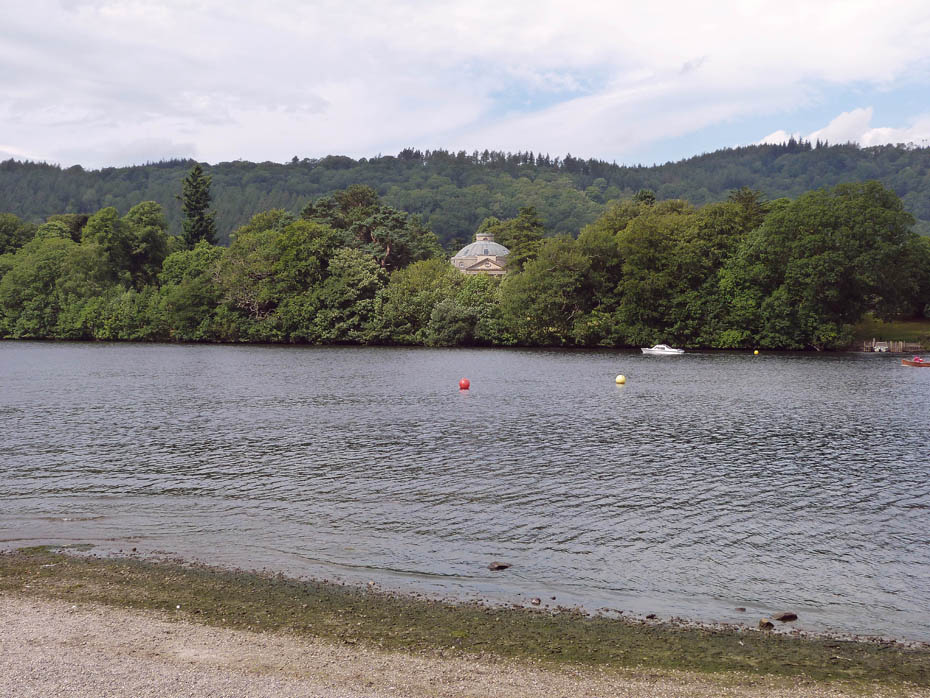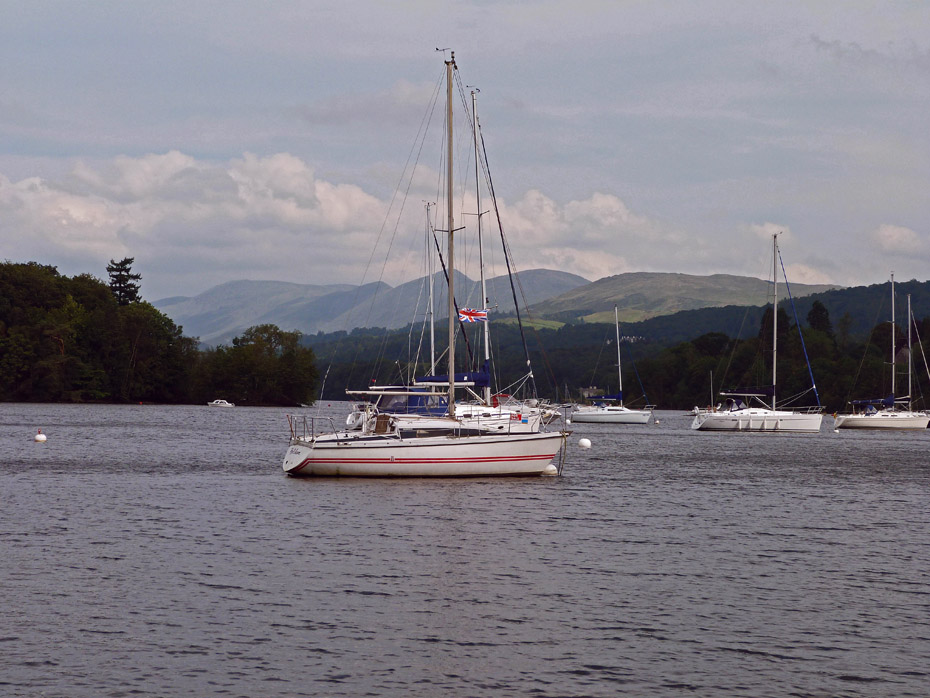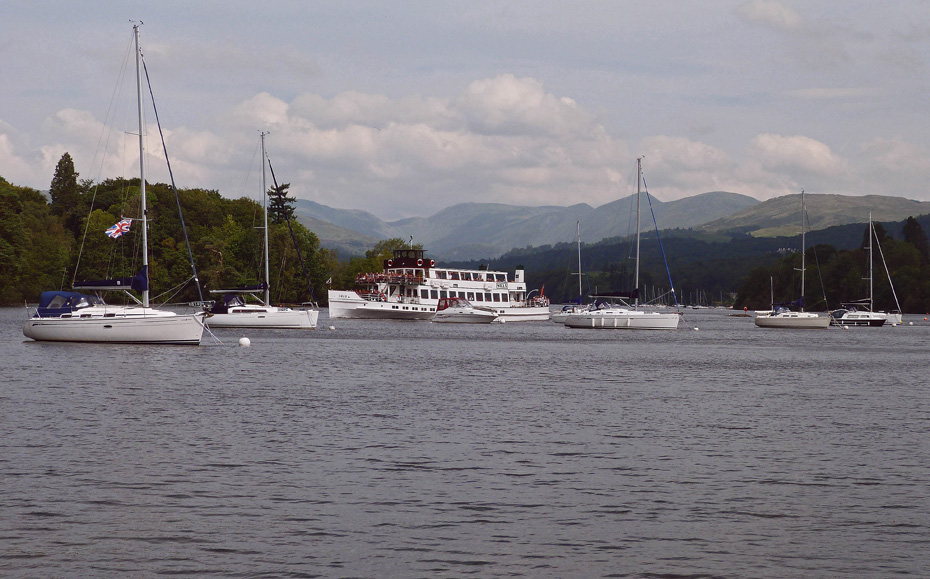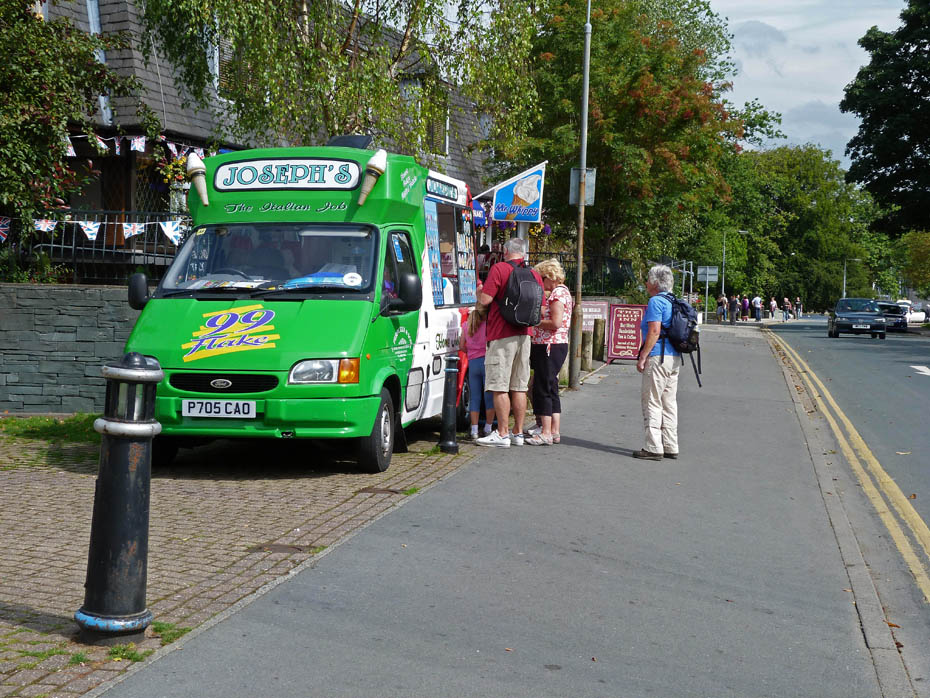 This is as near as we got to the hot-spots.
And that as they say is that....take care on the hills
Do you have Facebook?.....The Wainwright-Wanderings website as its own Fan Page on Facebook where additional pictures are posted and information given about recent walks and updates to the website. Please feel free to take a look at the page and maybe even "LIKE" it to keep in touch. The link to the Page is given below.
Wainwright-Wanderings Facebook Fan Page