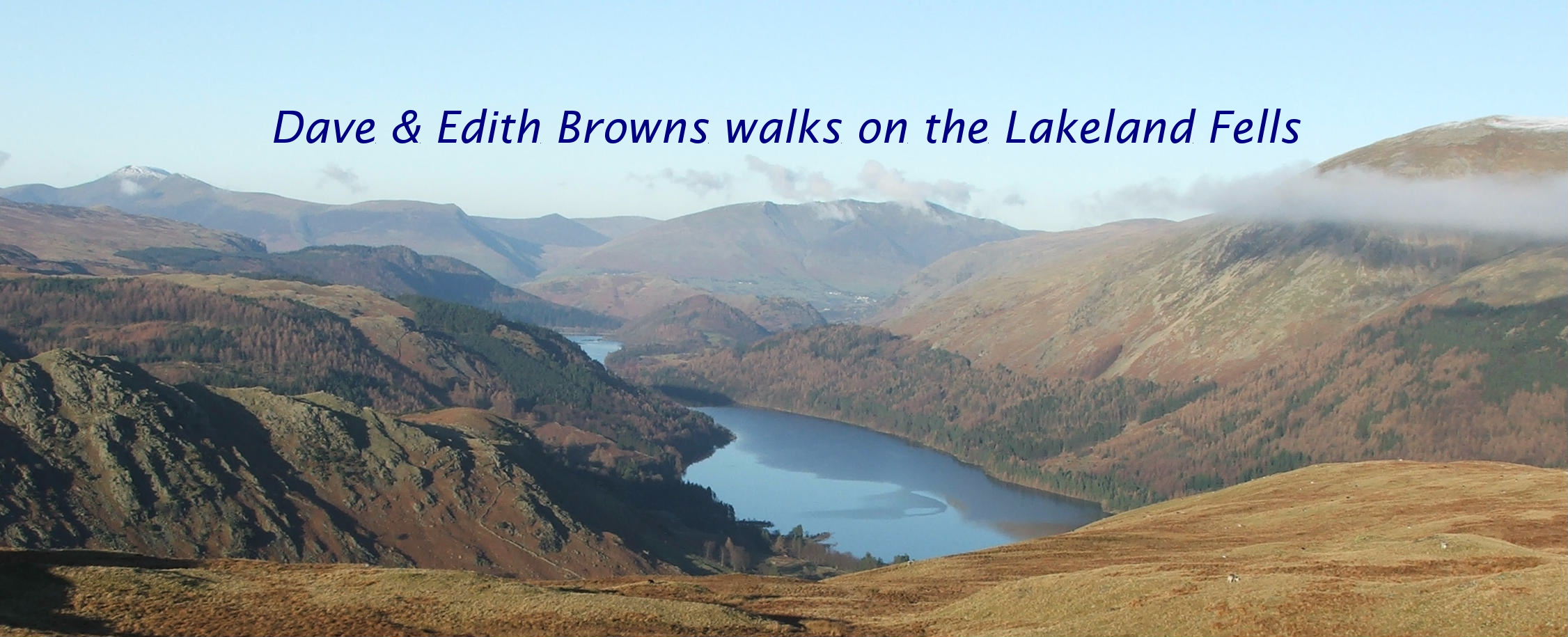 | | | | |
| --- | --- | --- | --- |
| Area: | Lake District | Ascent: | 495 feet |
| Walk No: | 382 | Time: | 1hour 30minutes |
| Date: | 21st April 2010 | Parking: | Gummer's How car park |
| Distance: | 1.75miles | Weather: | Fine & Sunny, slight haze |
For those of you that are thinking of going onto the hills I would strongly recommend that you read the advice given by the Mountain Rescue organisation of England and Wales. To read this advice, which will open in a new page please click HERE. If you would like to make a donation to the Mountain Rescue organisation which is purely voluntary please click HERE. Please make the time to read the advice page.
Edith was at her brothers today and the car was at the garage for its 20,000 mile service. I didn't bother with a courtesy car because I wasn't intending doing anything but when the garage phoned around midday to say that the car was ready I decided to nip up the road for this short walk.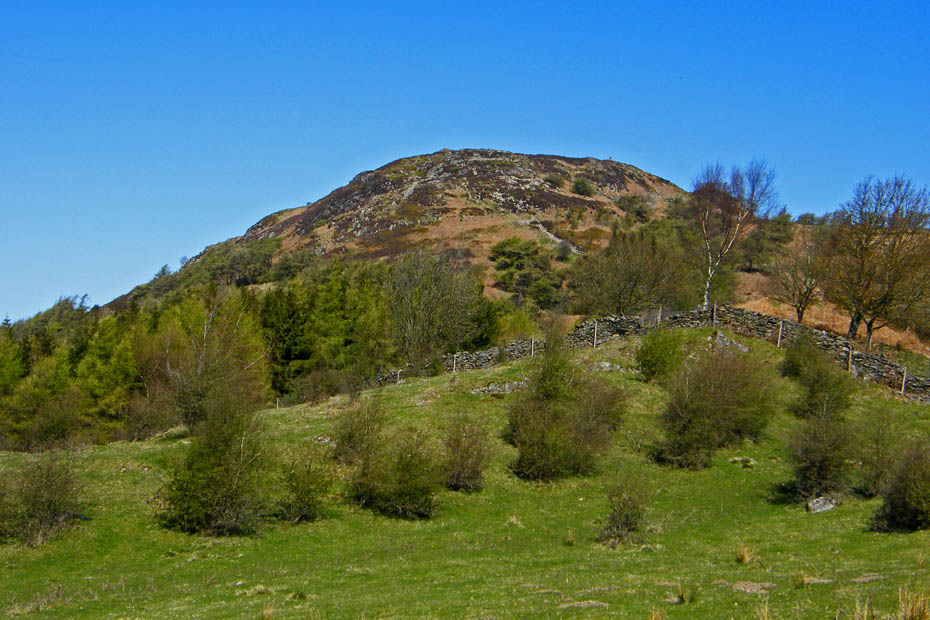 Gummer's How from the car park.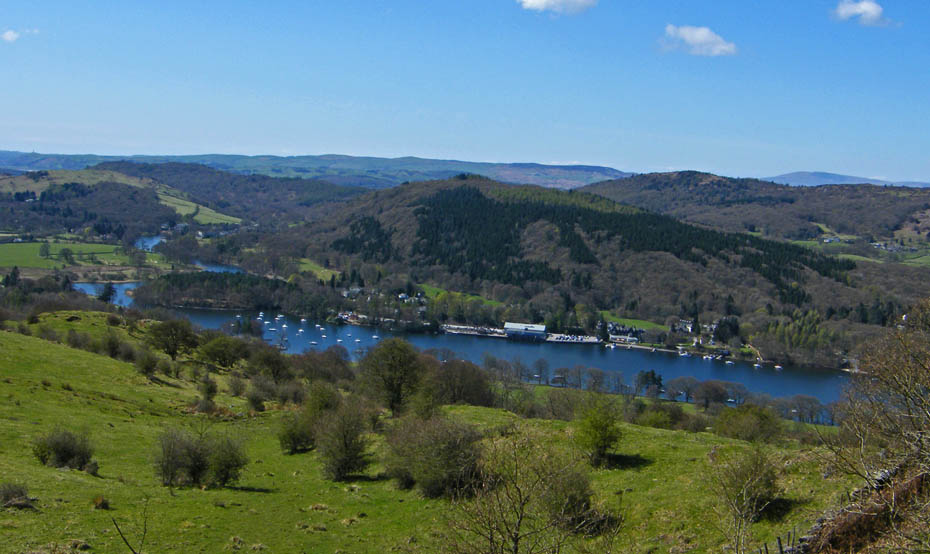 Lake Side with Summer House knott behind.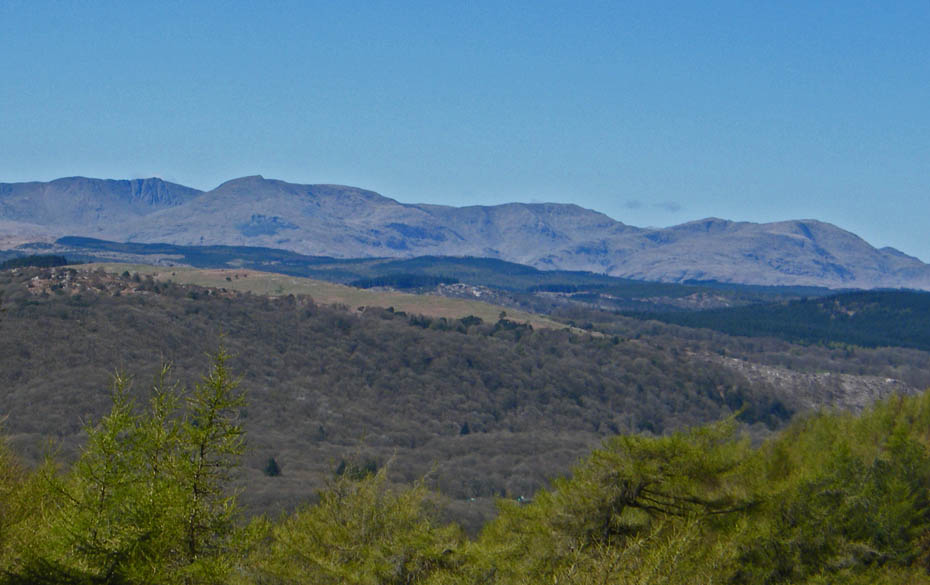 First views of the Coniston Fells.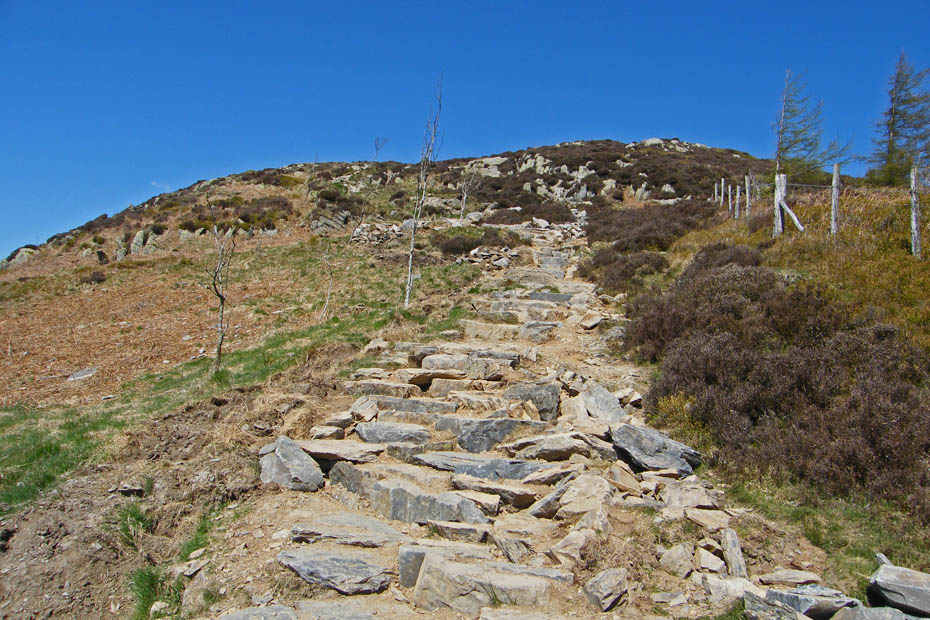 I was surprised to find a Fix the Fells team doing the path. To my obviously untrained eye there didn't appear to be much wrong with it when we were here a few weeks ago. The work was being sponsored by the Ramblers Association.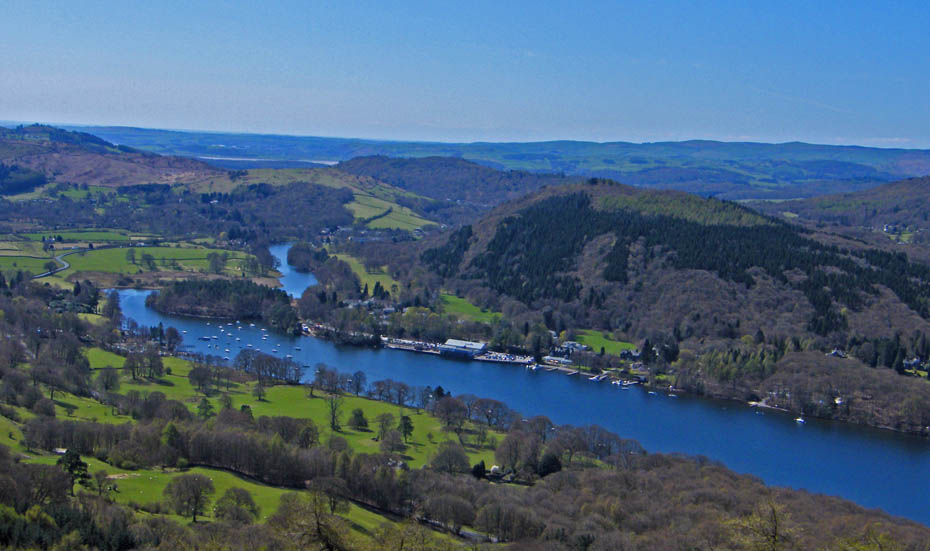 Getting higher.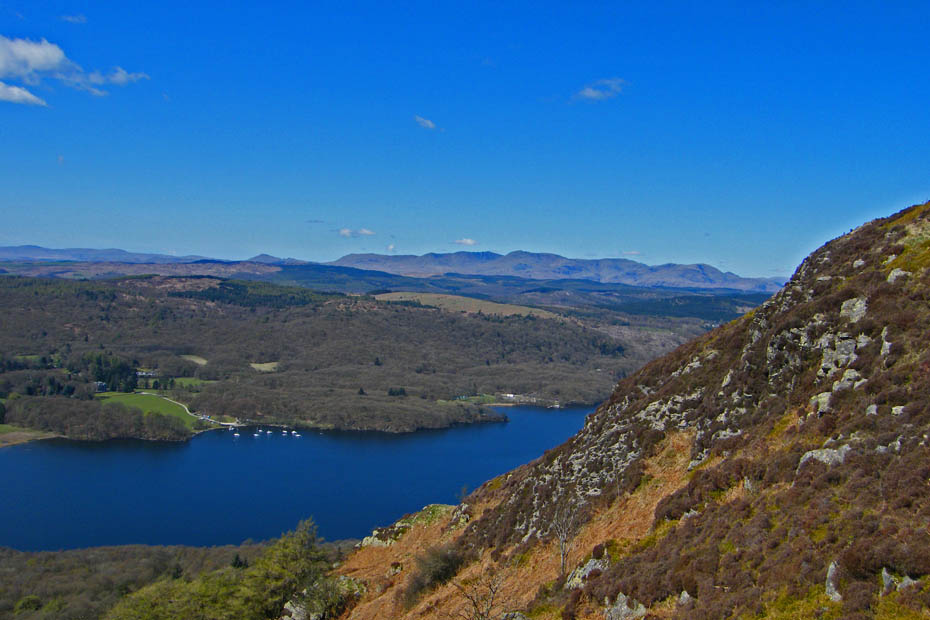 There are a number of paths to the summit, as long as your going up you can't go wrong.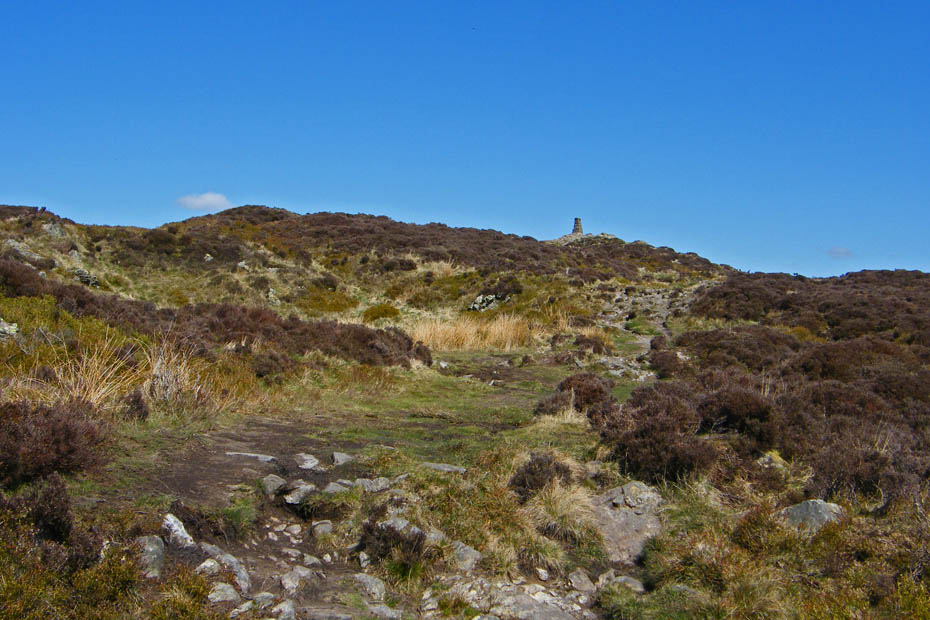 Almost there.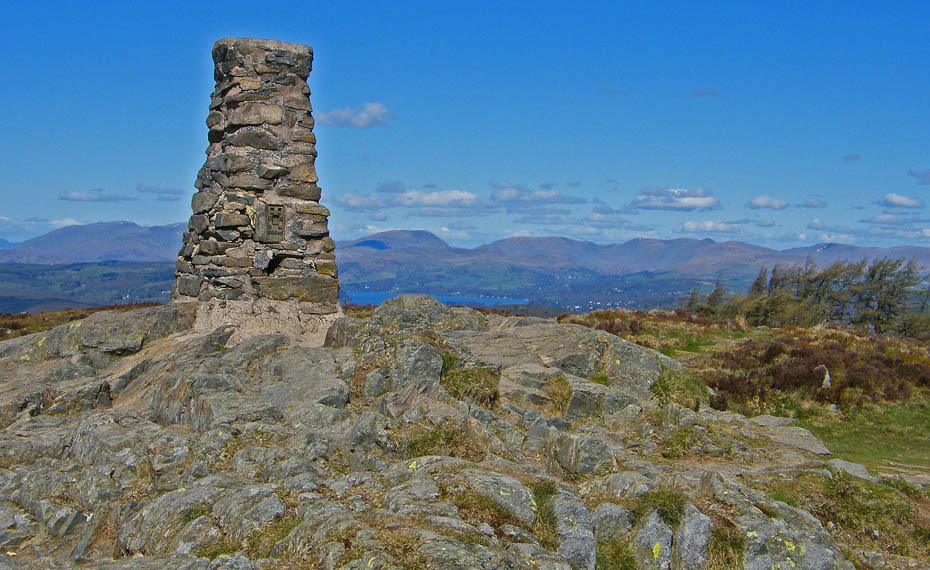 The Eastern and Far Eastern Fells from the summit.
"The time comes to every Lakeland fellwalker, in due course, when he has good reason to give thanks to Gummer's How for salvaging his pride. Here is a fellwalk in minature, a little beauty, with heather, a few rocks to scramble on, soft couches for repose, a classic view and a rustic Ordance column ---- just like the real thing" ......A Wainwright.... The Outlying Fells of Lakeland.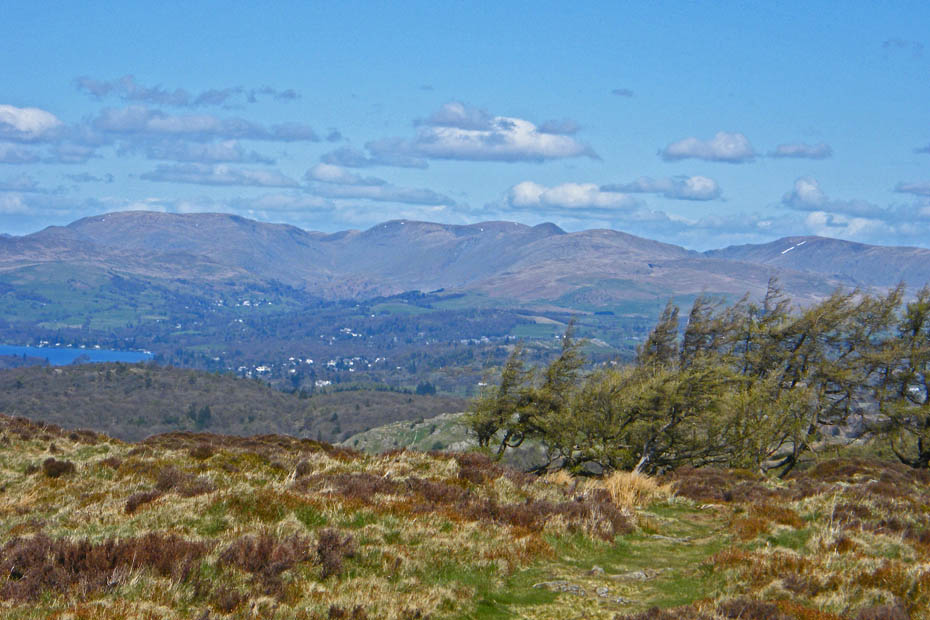 Despite the far reaching views there was still a hazy film.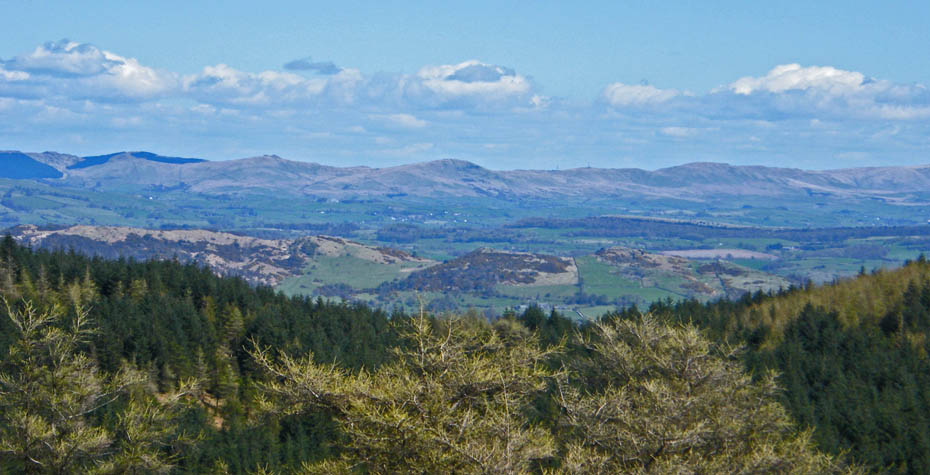 The Whinfell Ridge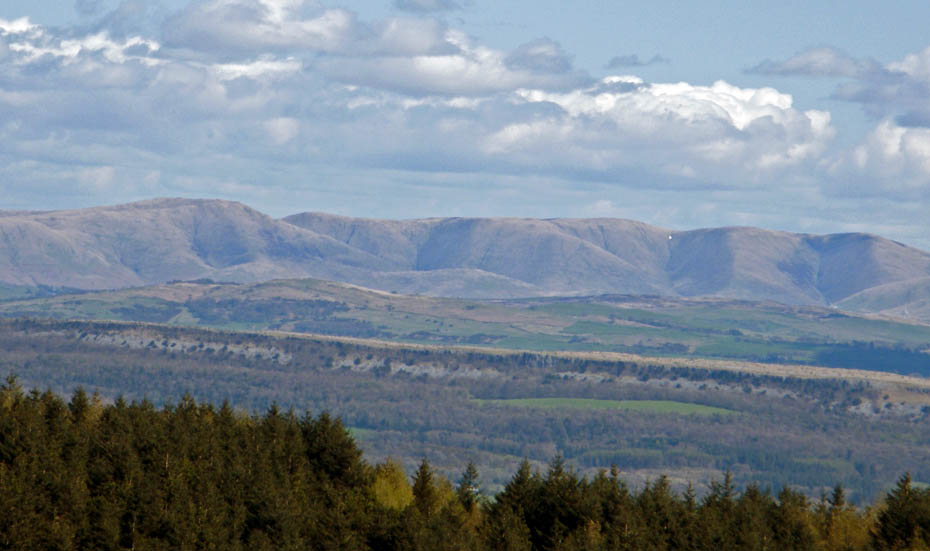 Humpy Howgills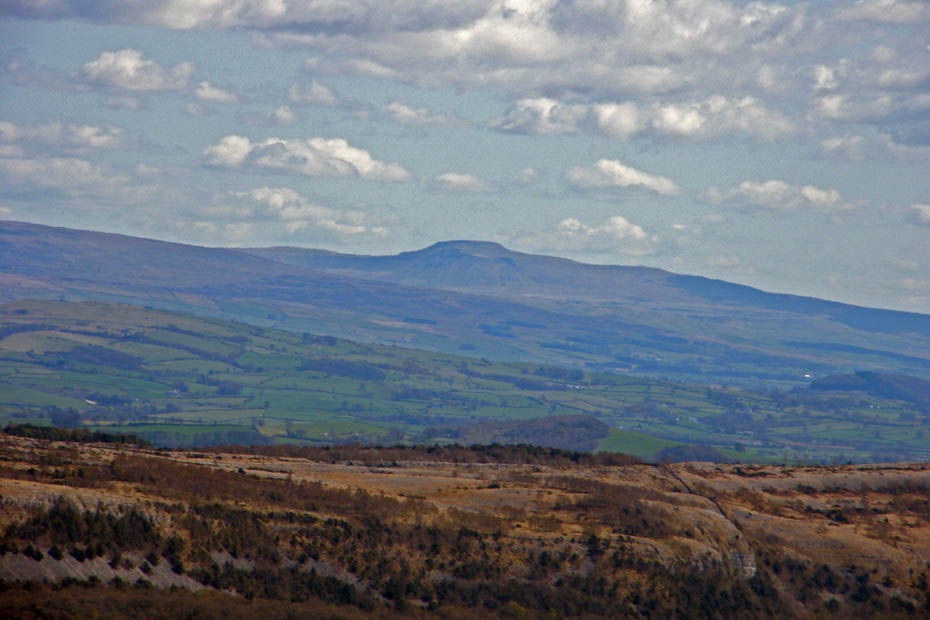 A distant Ingleborough over Whitbarrow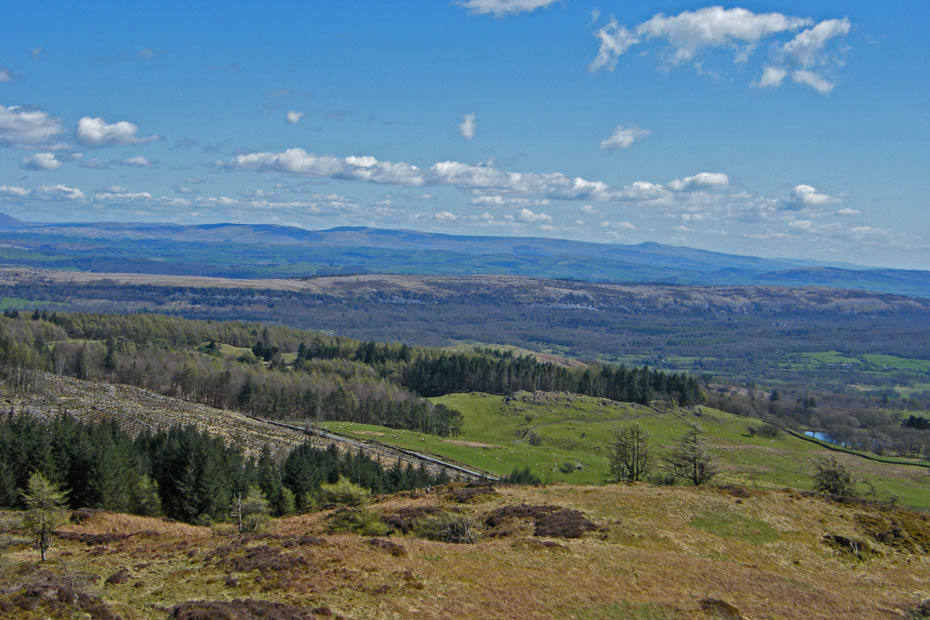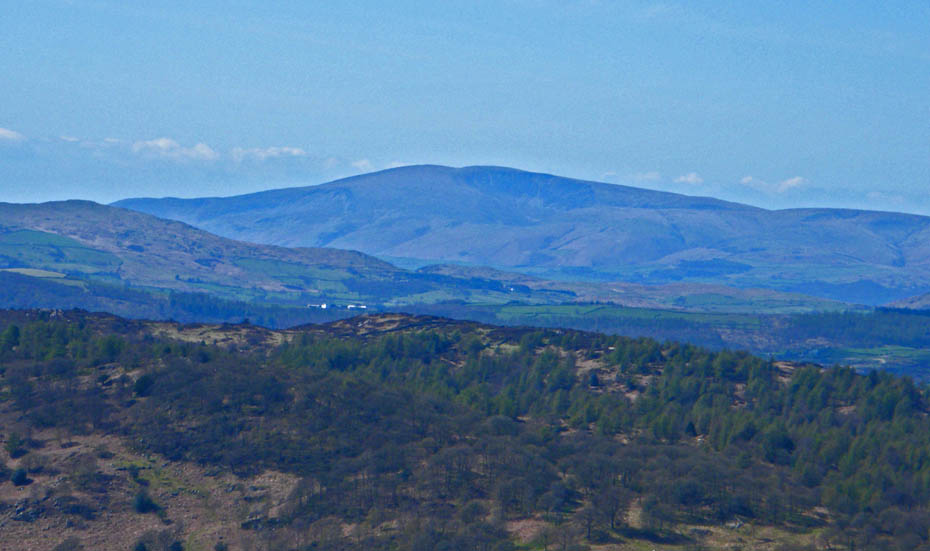 Black Combe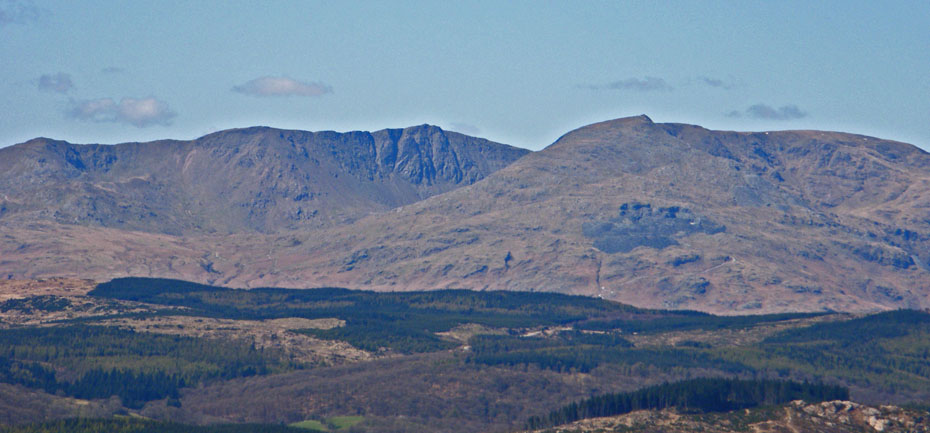 Coniston close up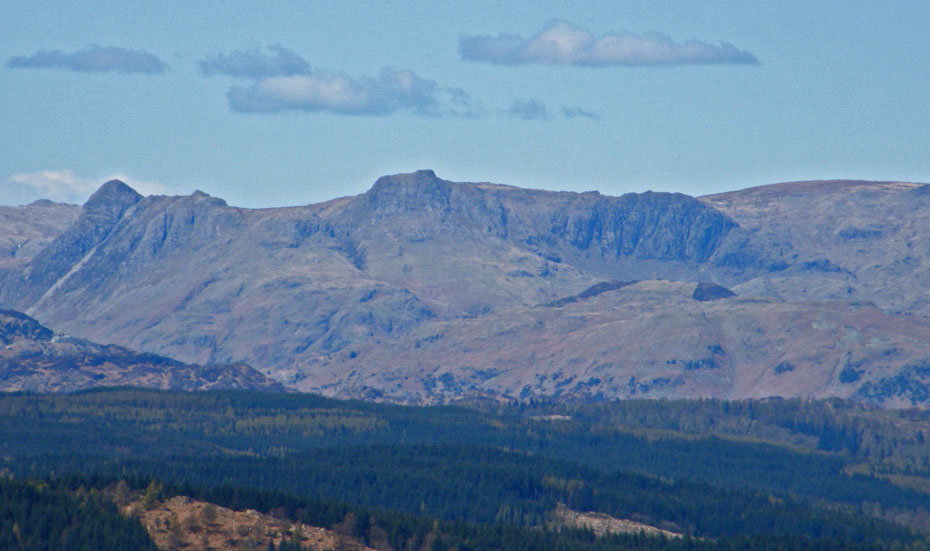 Langdale Pikes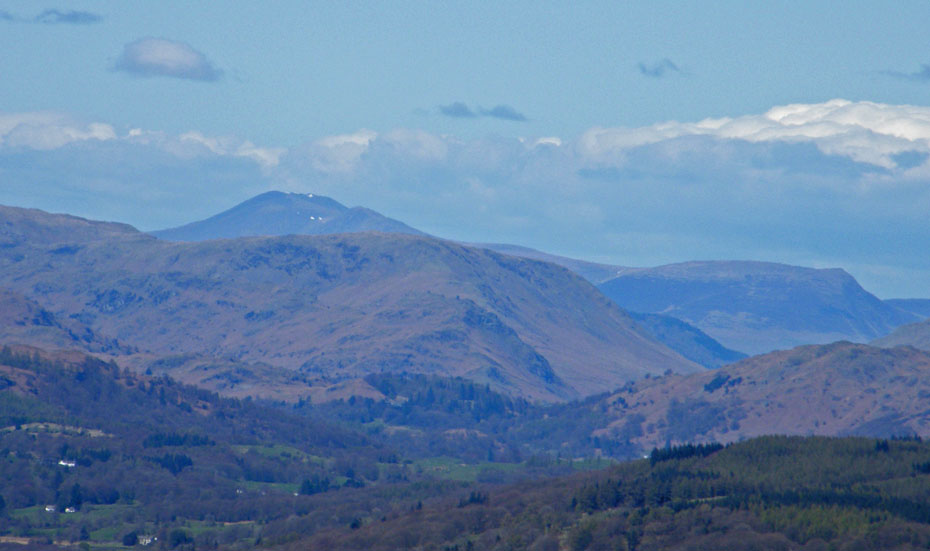 A distant Skiddaw over Steel Fell
Helvellyn and Fairfield Fells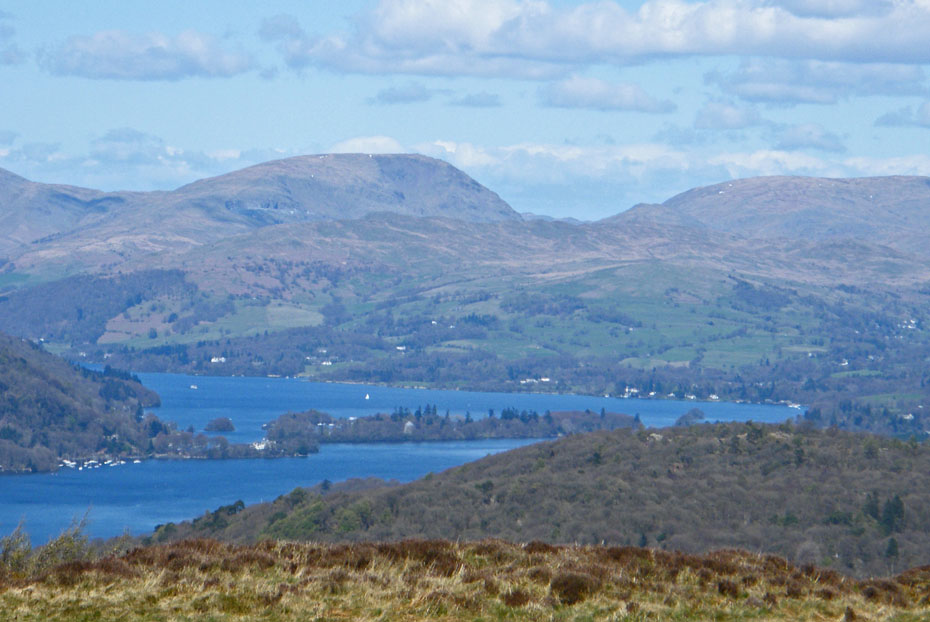 Red Screes over Wansfell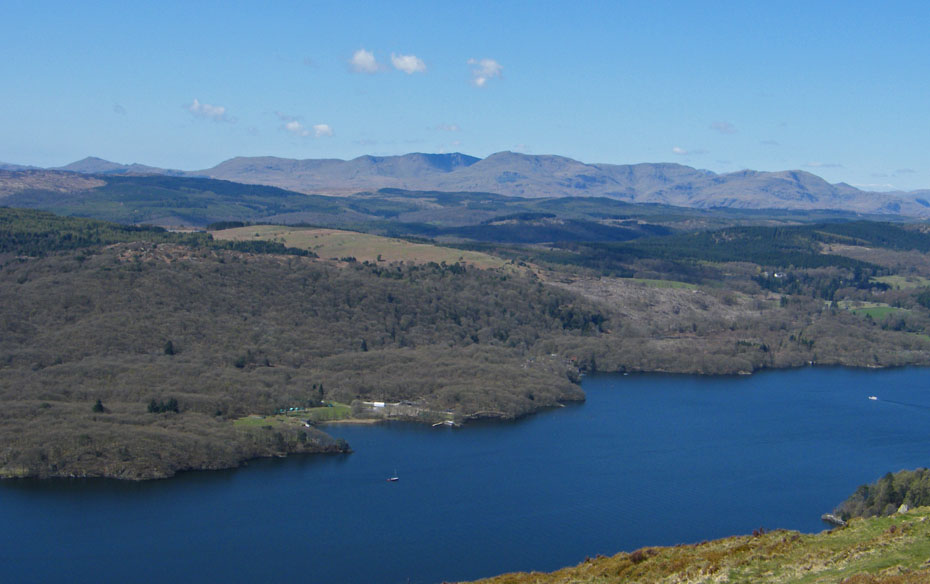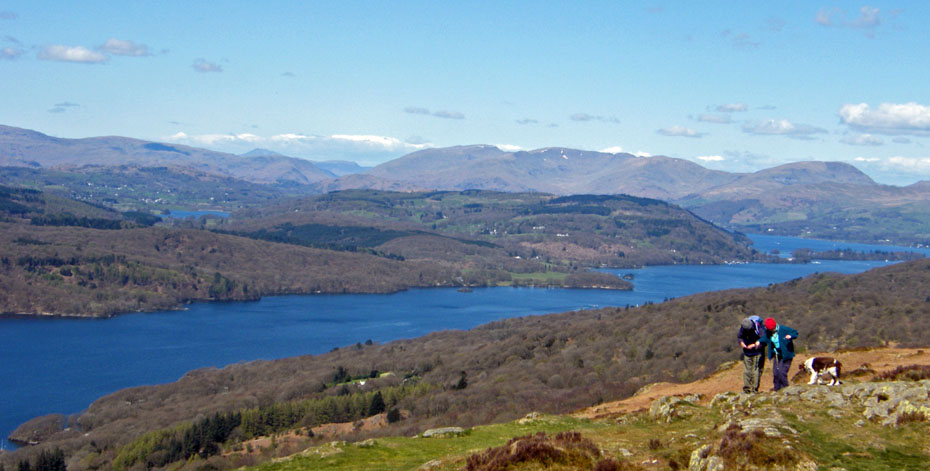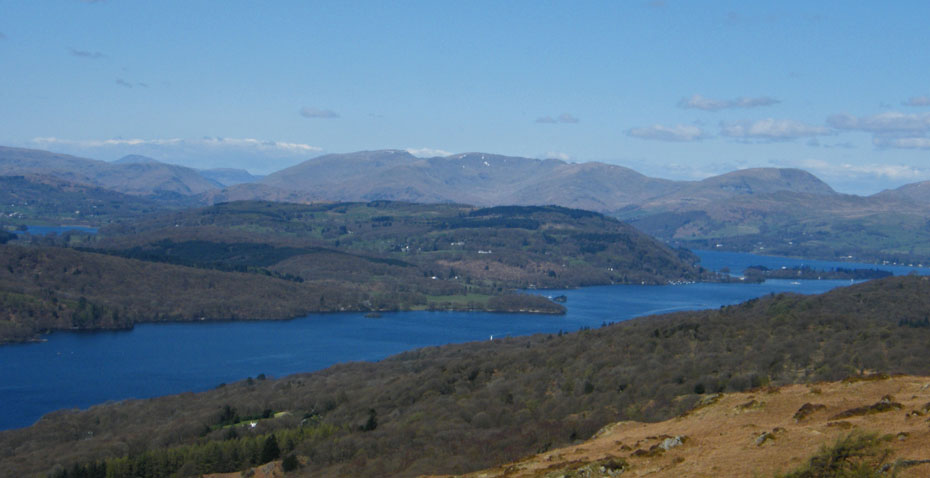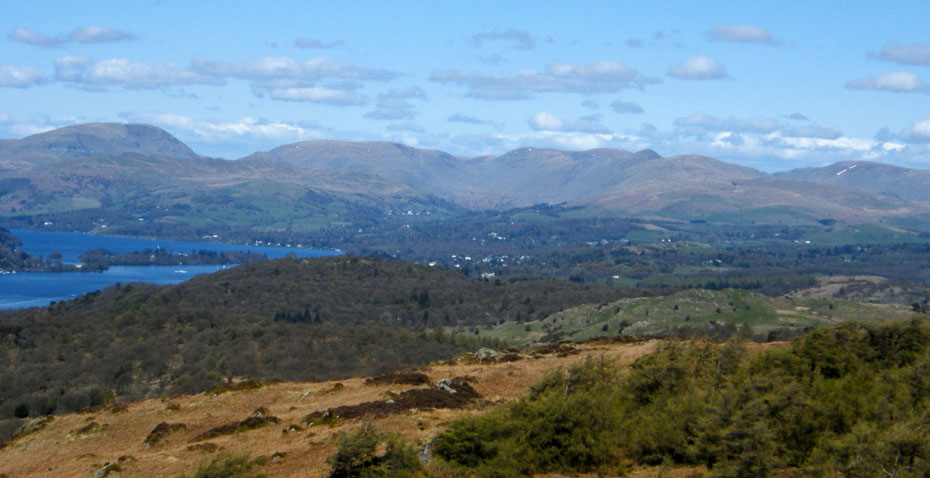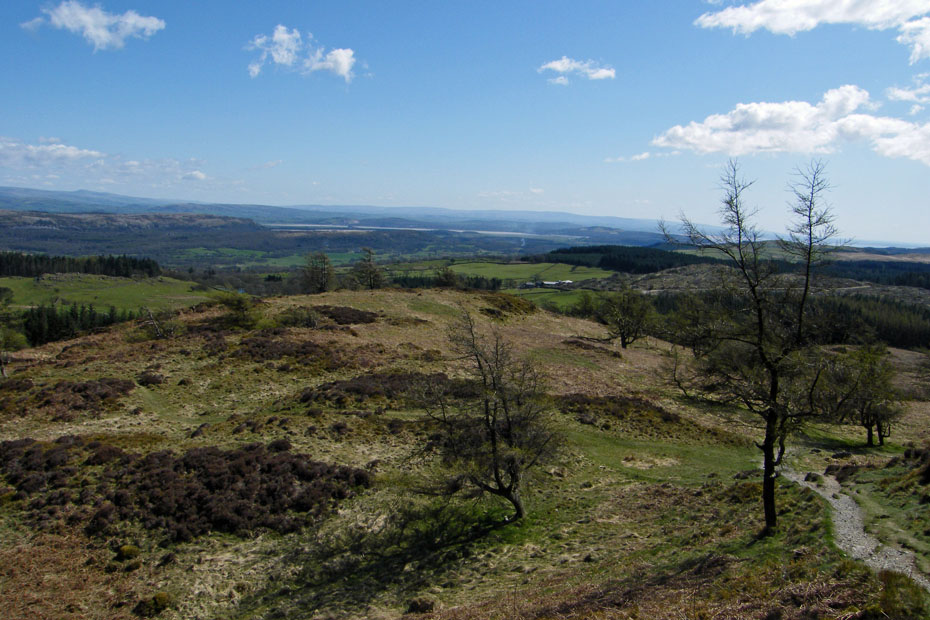 I descended by the path on the east side of the summit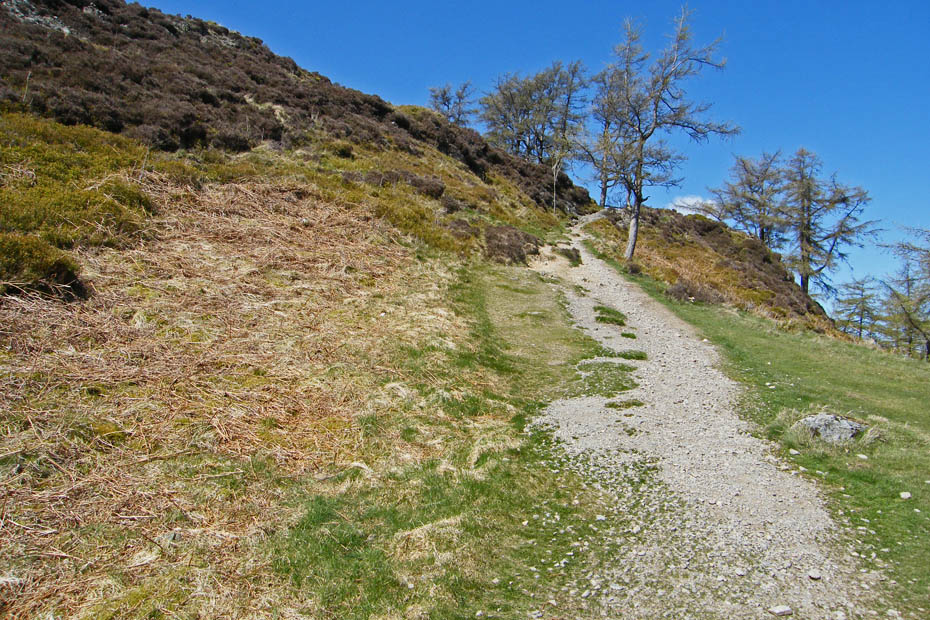 It is easier on my knees this way.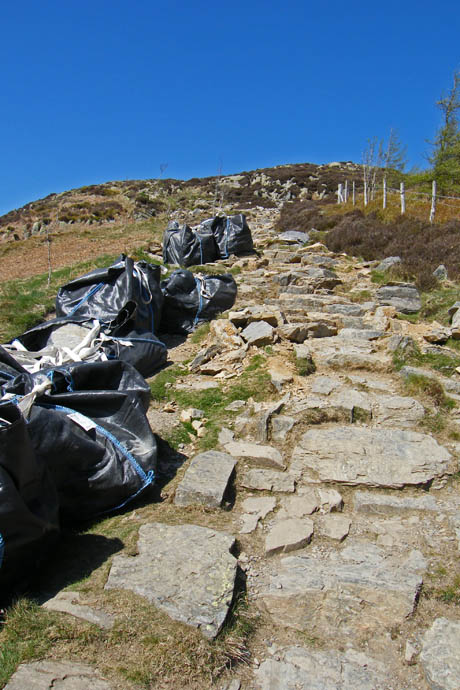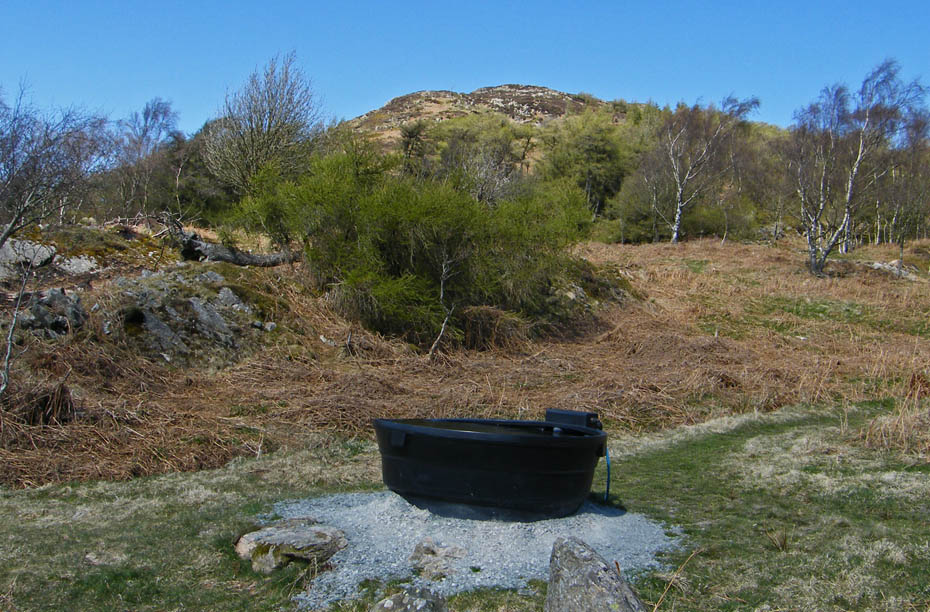 Almost back down as I visit the "hot tub"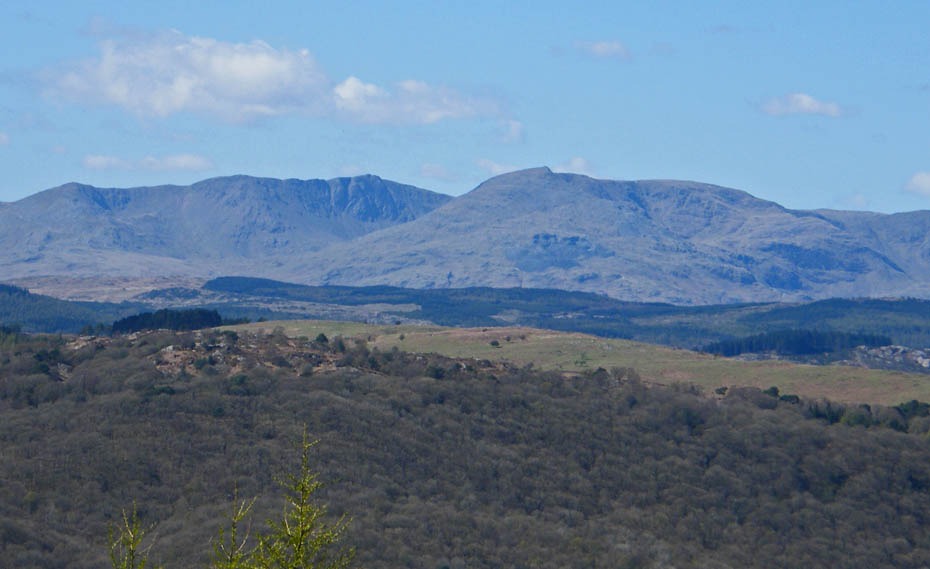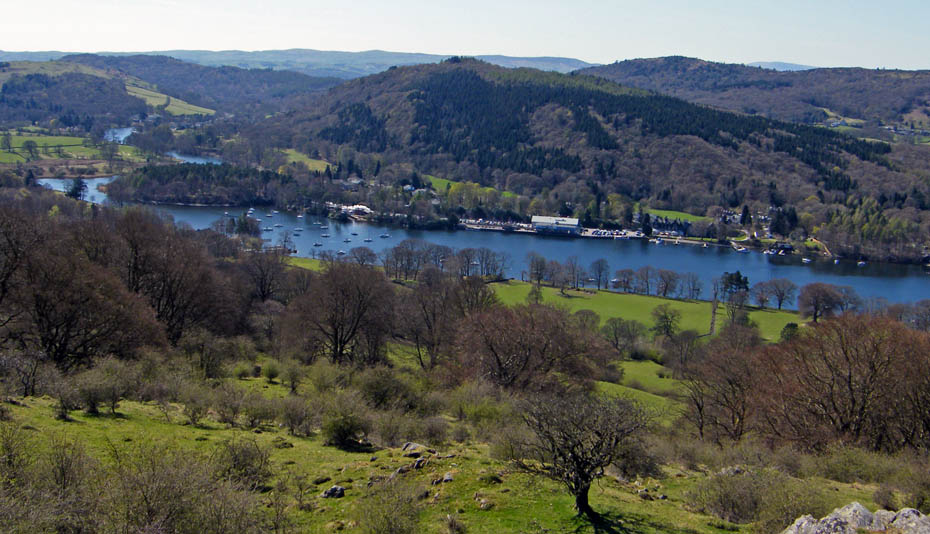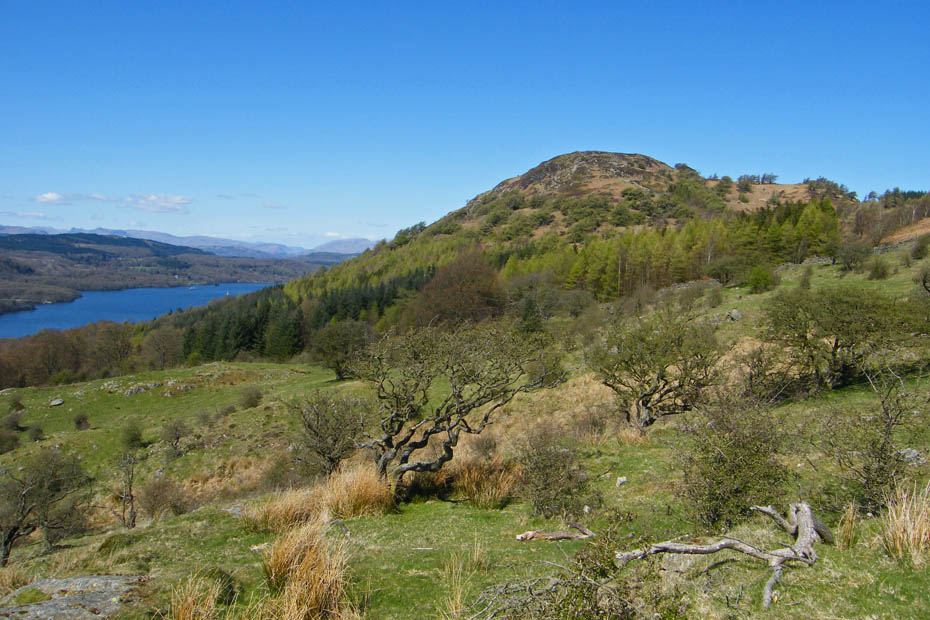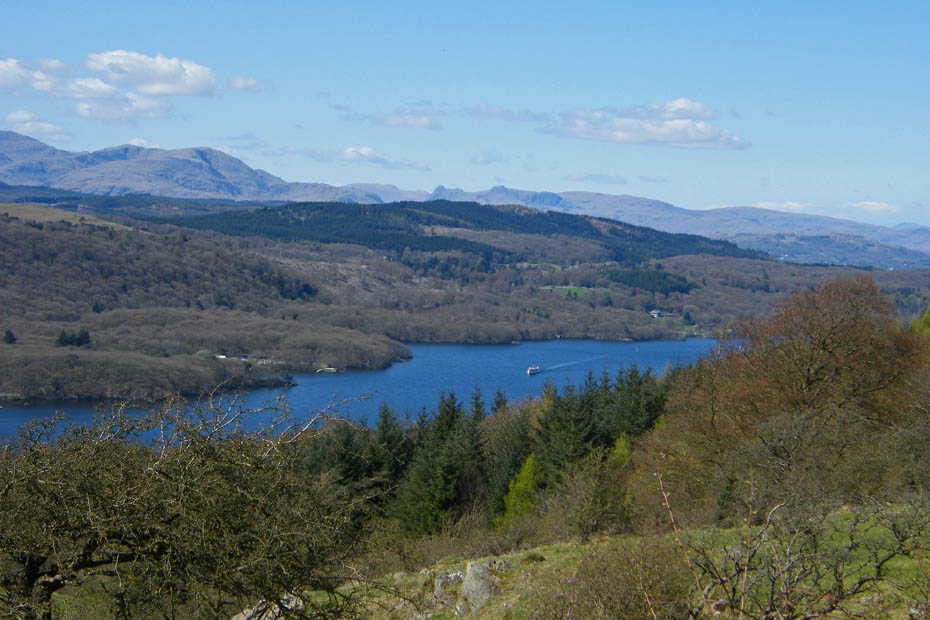 Next Walk: 22nd April 2010 - Lake District - Holme Fell
Last Walk: 17th April 2010 - South Cumbria - Farleton Fell
Do you have a Facebook or Twitter account. We post regular updates on both. Just click on either of the links below.
We hope you have enjoyed viewing this walk. If you have any comments please sign our Guestbook or E_Mail us.