Trip
to The Big Easy
Some videos and stories from my recent visit to New Orleans.
When I was visiting with Katya I had the chance to fly over to New Orleans.
We were looking for somewhere to go to get a break from the all pervasive internet electronics and other inhumanly obsessive projects. I'd always wanted to visit. Heard so much about the cool cuisine and music down there, and flights and hotel were cheap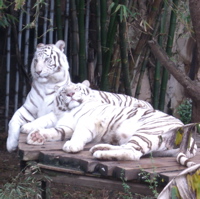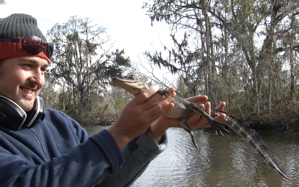 I got the chance to fulfil one of my all-time ambitions too. Ever since I was a kid, watching Dennis Weaver's tortuous saccharine fairy stories with a friendly bear - 'Gentle Ben', I've had a thing for Airboats. These things skate along on top of the water at around 60 miles per hour. It was as wild as I expected!
Our hotel was great. It had a tradition of hot chocolate and peanut and jelly sandwiches served every night in the lobby - a pile of sandwiches which Mrs. Doyle would be proud of. Also there was an open-air jacuzzi on the roof which apparently nobody else used. So we took up a bottle of champers and went lounging up there, looking at the stars - fantastic.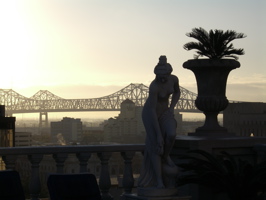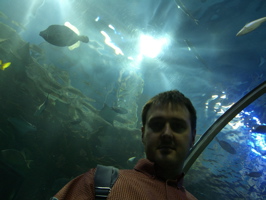 Although the main tourist area and central, historical districts were sensibly built on high ground, a lot of the residential areas have been really comprehensively gutted, and there's enough of a crisis in facilities and security that plenty of people won't be coming back at all. I think they need as many visitors and money coming into the city as possible.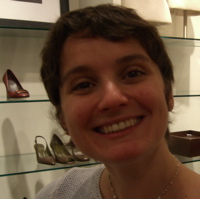 Katya helped out the local economy by buying some shoes which she couldn't walk in. We had to get a taxi 300 yards to the restaurant - no, really!.
Tagged: