Finally
created my first instructable
Instructables.com hosts cool projects and I have been dying to add one of my own.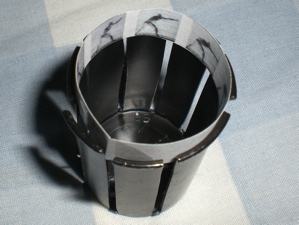 I finally finished my first instructable. It's a summary of the scheme I used to create the zoetrope illusions as part of our Curiosity Collective workshop. Needs some more editing, but already it's number 2 on the featured project list for this weekend on Instructables.com. I hope to make it better with a decent video and concrete instructions on how to avoid using a turntable and maglite to complete the effect, but just to use the sun and a pencil.
By now you'll be intrigued and want to see the finished product., and the instructions for building it. Then you'll want to build your own. It only takes five minutes with a few everyday stationery items and a film canister.
Tagged: