Very
strange coincidence
My Favourite Dice Stockist Worldwide - one floor below Katya's studio in Boston!
I couldn't really believe this at the time, but Katya's just got herself a studio share in Congress Street, Boston as part of the 'Redtail Collective', and it turns out that Koplow Games are in the same building! I have to meet these people!
They're up to their old tricks again - this time with dice representing Kipling's Six honest serving men
Some will remember my original (and first post) on this blog when I encountered the Paper Scissors Stone dice, which I found in New Orleans, took home to England, and treasured. Maybe I'll finally find out what they were thinking when designing this wonderful chindogu.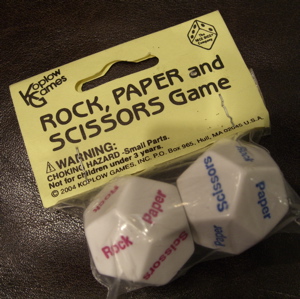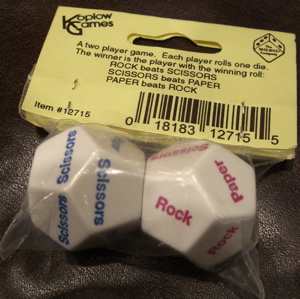 Tagged: